Just like every other sports equipment, baseball bats have also been a subject of experiment for sports equipment companies around the world. The desire to make baseball bats better has led to the creation of the many variants which includes the infamous Axe Bat.


We have come a long way from traditional bats that were made from wood and the players needed God-like precision to hit a home run. Ours is an era of effortless sports. We have modified equipment to do most of the work for us.
Similarly, the Axe bat is a highly modified version of a traditional baseball bat that is designed to give you an amazing outcome with every hit. But are they better than the other bats that are available in market? Let's find out.
What is an Axe Bat?
As mentioned above, the Axe bat is an innovatively enhanced version of a traditional baseball bat. Once Ted Williams, said, "Swinging a bat is like swinging an axe". It can be said that the Axe bat was inspired by this very statement.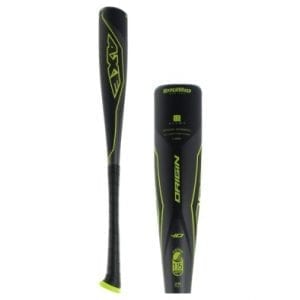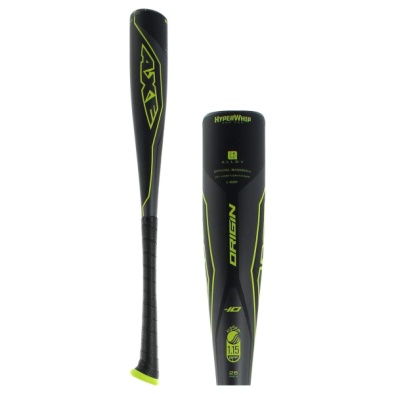 The most notable feature that sets the Axe bat apart from the normal bat is the curved handle.
Designed to look like an axe, it can have a massive influence on the player's performance. The construction of the entire bat has a more scientific approach that attributes to great performance.
Are Axe bats better?
The comparison between axe bats can be done by considering the following parameters
Construction
Durability
Performance.


Axe bats are constructed with a scientific approach and come with special design features that give it a superior advantage.
They are also built with additional support in some parts to make the bat more durable. The balanced design of the bat and the firm grip can enhance a player's performance.
Here are some of the key qualities that make Axe bats superior to other baseball bats:
Axe Handle:
Axe bats are known for their angled handles that can influence the quality and add consistency to a player's swing. The handle helps enhance bat speed and barrel control for the players.

It has an extended knob designed for the little finger to wrap around. This unique design provides the players with excellent grip on the bat handle while also reducing the muscle tension in the forearms and muscles.
This reduction in muscle tension eases the hands and forearms leading to a more powerful and quicker swing.
Axe bats come with the flush backside, which ensures that there is consistent contact between the handle and hand. The flush backside and angular knob of the bat helps put the players arms into a neutral wrist position leading to a powerful swing.
The above-mentioned qualities are the result of making a strategic change in the baseball bat's handle. These qualities combined, attribute to greater bat speed and harder contact.
FlexGap Barrels:
When it comes to Axe bats most of the baseball players share the same concern i.e. the barrel's durability.
Axe bats have angular handles which means they can only be held in a single direction and only one side of the bat will be consistently hitting the ball. For many players and coaches they are concerned that this one-sidedness means there is a high probability of the Axe Bat breaking or becoming a dead bat. To combat this concern, Axe bats has introduced the FlexGap Barrel.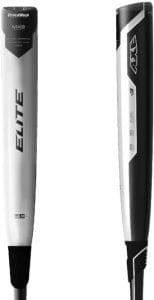 The FlexGap Barrel is a strategic attribute that can withstand the impact of numerous hits. It is basically a reinforcement that provides durability while maximizing the performance with the alloy barrel.
Axe bat's reinforced hitting surface a.k.a.the 'Engineered Hitting Zone' covers up to 270 degrees of the bat's area to ensure enhanced performance.
HyperWhip Caps:
The innovative intelligence of the axe bat does not stop at the handle and barrel; it also goes down to the end of the bat. To increase the balance of the bat, Axe Bats come with a HyperWhip Endcap which adds more weight to the barrel.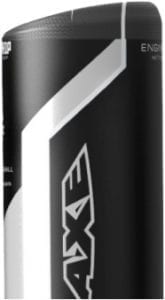 Every HyperWhip Endcap integrated into the Axe bats are fixed at an 11 to 12-degree angle on the hitting side and about ½ inch more on the non-hitting side. The HyperWhip Endcap is designed to absorb the shock while transferring the weight of the bat to the hands, for a lighter swing.
The main purpose of integrating the HyperWind Endcaps in the axe bats is to create a balanced and performance-enhancing bat.
Still not convinced about the benefits of Axe Bats vs normal baseball bats? Take a look at the video below:
Do MLB players use Axe bats?
Major Leagues have many restrictions when it comes to baseball bats. Like in many other baseball leagues, in order to qualify for the Major Leagues, the bats have to match certain parameters.
These parameters include height, weight, construction, barrel size, material etc.
Some axe bats have qualified for these parameters and have been used by MLB players in the past. 
Around 59 big-league players played the 2017 Major League Baseball Season with an axe bat handle. These players had great outcomes throughout the season with their bats proving that axe bats have great potential in the world of baseball.
One famous MLB player, MLB All-Star Mookie Betts, talks about why he uses Axe Bats in this video:
Here is a comparison between hitters who have used axe handle bats versus the players who used round knob bats in the Major Leagues. You can see pretty clearly that, as measured by most major stats, the Axe Handle performed better than traditional round knobs.
Handle Type
Batting Average

(AVG)

Slugging Percentage (SLG)
On-base plus slugging

(OPS)

Axe Handle
0.273
0.463
0.805
Round knob
0.255
0.422
0.745
While Axe bat was gaining popularity in the Major Leagues, they were even more successful at the lower levels. Recently, Axe Bat partnered with Driveline baseball for a speed training program.
Driveline's program was focused on gathering commendable speed and exit velocity and Axe Bat's weighted training bats were extensively used for the same.
The speed trainer system is used in top Division Universities such as Vanderbilt, TCU and Oregon State.
Axe bats have also known to wield exceptional outcomes at the lower collegiate levels. In 2017, the axe bats were used in NCAA Division 3 National Champions, California Lutheran University, and the NAIA national champions, Lewis and Clark State.
Axe bats are used in all the Major leagues, youth baseball and softball. While today, they are still not universally accepted, there is the possibility that axe bats will become approved for all the leagues.
Are Axe bats legal?
Pretty much all the axe handles are considered legal. They have been adopted by the various baseball organisations in the USA. Moreover, Axe bats are known for tuning their bats to meet the parameters of the various organisations. Most Axe bats are approved by the following leagues:
MLB
BBCOR
USSSA
Little League
Babe Ruth Baseball
Dixie Youth Baseball
Pony Baseball
AABC
ASA
ISA
ISF
NCAA
Since some Axe bats are created for practice sessions, these are not approved for the leagues. Hence, it is important to check if your bat is approved by your specific league before buying.
Are Axe bats allowed in Little Leagues?
In the year 2017, the USA baseball governing body adopted new performance standards for bats known as the USABat standard or USABat. Under the USABat guidelines, the 1.15 Bat Performance Factor (BPF) standards have been replaced with more wood-like performance bats.
If you are looking to buy a bat for your 14-year-old kid or below who plays recreational baseball in one of the large, national members organisations of USA, you have to buy a bat that adheres to the above performance standard.  Here is a list of leagues that have adopted the USABat standard.
American Amateur Baseball Congress (AABC)
Babe Ruth Baseball/Cal Ripken Baseball
Dixie Youth Baseball
Little League Baseball
PONY Baseball
However, axe bats have been fine-tuning its handles to meet the USABat guidelines and most of them are approved for little leagues. To ensure you have got the right pick, you can check for the USABat mark on the bats.

If you wish to purchase some great performance-enhancing bats you can refer to our list below.
Best Axe Bats:
Based on the information above and considering the need for league approvals we have shortlisted some of the best Axebaseball Bats that you can buy for yourself or for the kids:
Making it to the top of our list is the AXE Bat 2018 Elite Hybrid. A perfect little league bat for a promising young player. It may seem a bit expensive but if you look at the amazing benefits this two-piece design has to offer, the price shouldn't be a concern.


The bat offers amazing control, exceptional comfort and immense power. All this can be attributed to the length to weight ratio i.e. -5, the carefully constructed 2 5/8 inch diameter barrel and end-loaded swing weight, along with AXE's signature handle.
The bat comes in attractive black and blue color with size options of 30 and 32 inches.  TheAXE Bat 2018 Elite Hybridis SSSA approved and conforms to (1.15) bpf standard.
Pros:
Meets USA standards for little league
Powerful hitter for power hitters
Smooth, balanced feel
Cons:
Two-piece hybrid design can throw some batters off.
[su_button url="https://www.amazon.com/Axe-ELITE-Hybrid-USABat-Baseball/dp/B077KTZK12?tag=ibatreviewsge-20″ target="blank" style="soft" background="#00A8E8″ size="10″ wide="yes" center="yes" radius="0″ icon="icon: hand-o-right" rel="nofollow" title="Check Price on Amazon.com"]Check Price Now[/su_button]
This bat is a perfect example of Axe Bat's scientific prowess. The players may need some time to adjust to this bat. AXE Bat 2018 Element comes with amazing features that can the playing experience more enjoyable.

The AXE Bat 2018 Element has a 1-piece alloy construction for a good combination of power, speed, and contact with the sweet spot. Axe bat's patented grip provides amazing grip and the incredible barrel control while enhancing speed.
It also comes with the HyperWhip EndCap for excellent balance. The bat is created with USABat standards and is approved for play in AABC, Little League, Dixie Youth, Pony, and Babe Ruth.
Pros:
Outstanding for competitive batters
Whips faster than a -10
Helps improve performance
Cons:
Can take some getting used to
[su_button url="https://www.amazon.com/Axe-Bat-ELEMENT-USABat-Baseball/dp/B0755HNXFH?tag=ibatreviewsge-20″ target="blank" style="soft" background="#00A8E8″ size="10″ wide="yes" center="yes" radius="0″ icon="icon: hand-o-right" rel="nofollow" title="Check Price on Amazon.com"]Check Price Now[/su_button]
This bat is for the players who are ready for the next level. The Axe Bat Danielle Lawrie is uniquely designed to improve your grip and enable you to hit the ball with confidence. The bat is packed with many performance-enhancing features which make it a great pick on our list.

The AXE Bat Danielle Lawrie offers 1-piece alloy construction that provides great power and speed to person swinging it. Moreover, it has been designed to offer amazing balance which helps maintain a consistent swing.
It comes with the patented AXE handle design that provides amazing grip and boosts confidence, by offering a comfortable grip. This results in harder contact with the softball. Its 2 ½ barrel offers great pop and the HyperWhip EndCap enhances speed while extending the sweet spot.
The AXE Bat Danielle Lawrie comes in raspberry and black color, and it is available in a wide range of sizes. It is approved for play by USSSA, NSA, ASA, ISA, NFHS, and NCAA.
Pros:
Affordable for an AXE bat
Suitable for left and right-hand hitters
Outstanding quality and feel
Cons:
Players may feel a little sting when hitting balls with end of the bat
[su_button url="https://www.amazon.com/Axe-Bat-Danielle-Fastpitch-Softball/dp/B07411YT4N?tag=ibatreviewsge-20″ target="blank" style="soft" background="#00A8E8″ size="10″ wide="yes" center="yes" radius="0″ icon="icon: hand-o-right" rel="nofollow" title="Check Price on Amazon.com"]Check Price Now[/su_button]
Conclusion:
The Axe bat is an incredible piece of equipment and a great performance enhancer. Since they are approved by all the major leagues you can buy one for you or your kid for a strategic advantage. I hope the above-mentioned information has helped you in learning about Axe Bat.
Got any questions about the Axe Bat? What do you think of it? Gimmick or a bat that every baseball player should be using? I gotta say the statistics and science behind it are pretty impressive. And having swung one myself for a season, I see a lot of potential there.
Are you planning on making the switch to an Axe Bat? Let me know in the comments!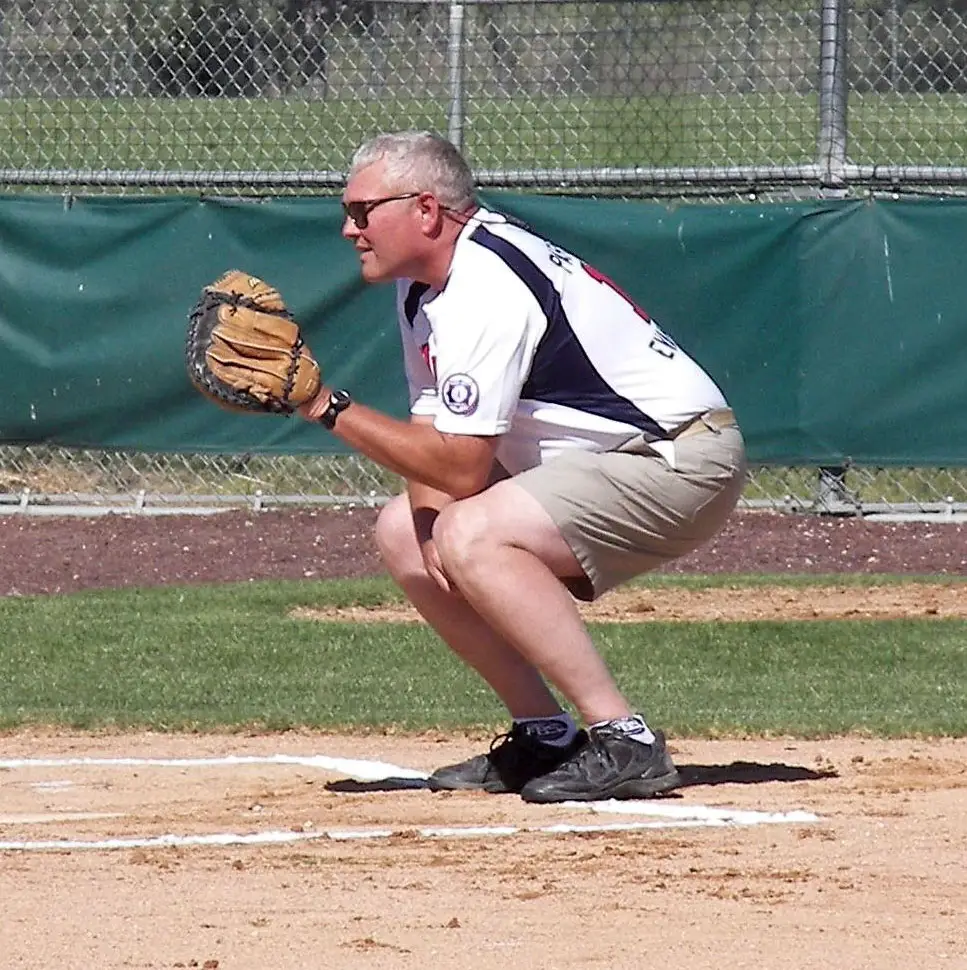 My name is David Farnum and I've been a Little League Coach in my community for the past 7 years. With 2 boys playing baseball and 1 girl playing softball, most weekends I can be found near a baseball diamond.