Best Baseball Bats for High School [Reviews + Buying Guide] 2020
Figuring out the best baseball bat to use in high school is crucial to your performance on the team. Whether you're JV or Varsity, the best players have the best baseball bats.
First, let's go through some history. Baseball bats used to be made out of wood and wood baseball bats are still used in the MLB. However, nowadays almost all High school baseball bats are made out of composite materials or aluminium.  These bats tend to be forgiving than wood baseball bats and also allow players to hit the ball further due to their construction.
We've combed through more than 100 different baseball bats and selected our top picks as if we were entering high school today. Take a look!
Best High School Baseball Bats
Being at High School as a baseball player is an important and vital time. You're almost fully grown so it's time to develop skills for the long term and refine them. It is also one of the last chances most baseball players have to be noticed and make it to the college level.
It's essential to have the right equipment with you to help bring out your best.
| IMAGE | PRODUCT | Our Rating | Price | |
| --- | --- | --- | --- | --- |
| Editors Pick | Rawlings Velo ACP BBCOR -3 | 10/10 | $$ | Check Price |
| Best Seller | Easton Beast X High School Baseball Bat -3 | 9.9/10 | $$ | Check Price |
| | Rawlings 5150 Alloy BBCOR High School Bat (-3) | 10/10 | $$$ | Check Price |
| | Easton S250 BBCOR High School Bat -3 | 9.8/10 | $$ | Check Price |
| | Louisville Slugger Omaha 517 BBCOR (-3) Baseball Bat | 10/10 | $$ | Check Price |
| | Louisville Slugger 2020 Meta (-3) BBCOR Baseball Bat | 9.9/10 | $$$ | Check Price |
| | Rawlings BBR53 -3 5150 BBCOR Baseball Bat | 9.7/10 | $ | Check Price |
| | EASTON Speed -3 BBCOR Baseball Bat | 10/10 | $ | Check Price |
| | Louisville Slugger Vapor (-3) BBCOR Baseball Bat | 10/10 | $ | Check Price |
If you really need the perfect way to begin the season with a knockout, this baseball bat from Rawlings is a great bat. Designed specifically for power hitters in high school and college, this is perfect for players who dream of consistently smashing the ball and hitting home runs.
The 2020 Velo ACP is the FIRST EVER baseball bat with ACP technology. ACP stands for Accelerated Carbon Performance and is used to help create one of the lightest swing weights in the game.
On the field, you'll hear magnificent pings every time you strike the ball – a reassuring sound to hear of course.

The Rawlings Velo ACP is constructed of Aluminium alloy Ai909. This specific mixture allows thin walls to increase the trampoline effect and maximize exit velocity.
To protect player's hands, Rawlings has incorporated urethane infused fibers which help dampen vibration and helps you keep a tight grip on the bat.
Pros:
Light swing weight
Perfect for hitters at the top or bottom of the lineup
Thin walls help increase exit velocity
BBCOR Certified 0.5 for NCAA and NFHS
Cons:
The light swingweight can take some getting used to
Just as the name suggests, the Easton Beast X hybrid baseball bat is a true beast. Compared to the Rawlings Velo ACP, this high school baseball bat is slightly heavier – perfect for players looking to hit far and bring their team mates on-base home.
Even though this is the 2018 edition, it's still massively popular today for one reason – this baseball bat hits the ball far and players absolutely love it.

With a large sweet spot, players will step up to the plate and easily smash the baseball out of the park. The barrel is designed out of ATAC alloy material allowing it to provide an extra burst of energy and strength on each hit.
Like many other bats on this list, the bat comes with a Drop -3 : length to weight ratio.
As a hybrid bat, the handle is made out of a composite material. For players, this helps the bat flexibility so that it conforms to your natural swinging motion. Also on the handle, Easton has fitted their traditional Hyperskin grip to help you swing completely through the ball.
Pros:
Large sweet spot
Heavier swing weight – perfect for stronger hitters
Hybrid design for maximum power and comfort
Great balance
Cons:
Some players complain about vibration
What do we think? There's a reason the Easton Beast tops the lists of best baseball bats for kids of all ages from 10 all the way up to college level. This bat is immensely popular and a great pick for any power hitter.
Constructed out of aerospace grade alloy (the same type of metal used in airplanes!), the Rawlings 5150 steps up to the plate and delivers.
This high school/collegiate baseball bat is great for players who are still developing. If you're in that in between stage between your old Little League bat (can't play with that in high school – it'd be embarrassing!) and a full collegiate level baseball bat, this is the perfect baseball bat for you.
With a one-piece construction the Rawlings 5150 is lightweight and provides a a large sweet spot for contact hitters.

While a simple construction, the Rawlings 5150 impresses out on the field.  It's very easy to swing and the weighted endcap creates the perfect balance for this bat. You can feel the ball soaring every time after you make contact.
Pros:
Superbly comfortable baseball bat
Designed for players who are still developing (9th, 10th graders in high school)
Perfect balance
Very affordable
Cons:
Minimal vibration dampening
Even though you're entering high school, you're still rapidly growing and gaining more power each baseball season. The Rawlings 5150 is perfect for freshman and sophomores in high school who are looking for a bat to hold them 1-2 seasons before they move up to Varsity and the big leagues.
Constructed out of ALX50 military grade aluminium alloy, the Easton S250 reminds me of the Easton Beast. It feels light as you're stepping up to the plate but as you start getting warmed up, you'll start seeing the power in this bat.
The Easton S250 is designed to have a fast swing speed – perfect for high school players looking to increase their average distance each season.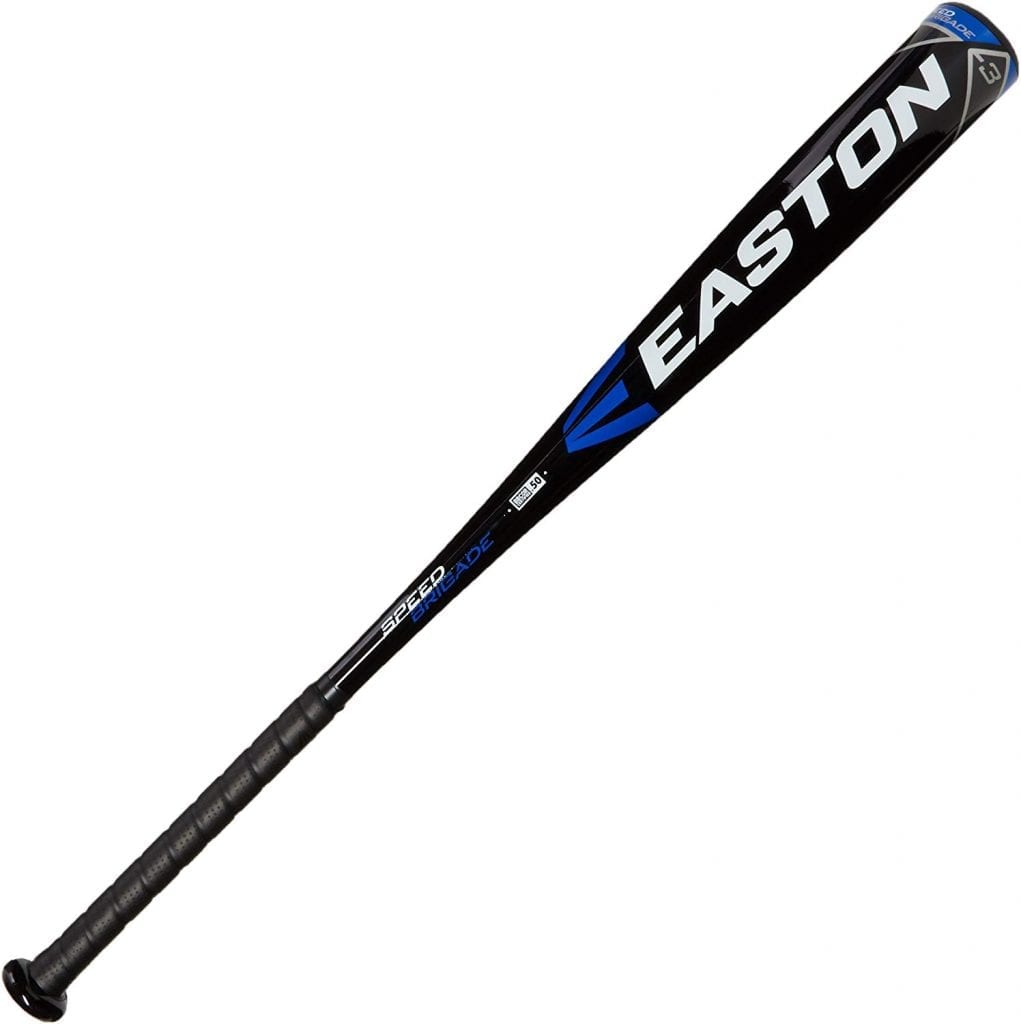 With a one-piece construction, this Easton baseball bat isn't as flexible as others on this list. But, that allows it to be more affordable and also well balanced.
With this baseball bat, high school players should easily to be able to create power on contact and send the ball flying.
Pros:
Affordable yet solid baseball bat
Fast swing speed
Durable enough for multiple seasons
Well-balanced swing weight
Cons:
Minimal vibration dampening due to the bad handle
Overall, the Easton S250 is a solid option for high school players. It's affordable and you'll be able to easily create power with the fast swing speed it offers players. Worried about durability? Easton offers a complete 1 year warranty on the bat to ensure it lasts.
Louisville is regarded as one of the top and foremost manufacturers of baseball bats across the country. They're known for their power – their baseball bats are designed for players who want to send the ball flying not just get on base.
The Louisville Slugger Omaha 517 comes out of the wrapper instantly with a great pop and satisfying ping as you strike the ball.
With a one piece construction out of ST 7U1 Alloy, Lousville has guaranteed a stiffer feel guaranteeing boosts in exit velocity while using this bat.

High school baseball players will instantly notice the superb balance of this baseball bat. The swing weight is well distributed so that players can swing this bat as hard as possible and send the ball past the outfielders.
To add a touch extra to this bat, Louisville added a specially designed end cap designed to help add power without throwing off the balance of the bat. On the field, you'll instantly notice it's effects.
Pros:
Enormous sweet spot
You'll instantly notice the pop and "ping" of this bat on the field
Properly cushioned lizard skin minimizes vibrations
Well loaded end cap for more power and strength
Cons:
Doesn't hold up well if playing in very cold weather
With a light swing weight and huge barrel, the Louisville Slugger Meta is designed for high school power hitters. This baseball bat is constructed out of 3 pieces which gives you the flexibility to conform to your natural swinging motion along with the rigidity of a one-piece bat.
One thing you'll instantly notice is the vibration dampening in this bat. Because of the three piece system, vibrations are massively reduced by the time they make it down to the handle.

As you step up over the plate and swing, you'll notice the end cap on this Louisville baseball bat significantly affects the performance. Louisville added a Premium RTX end cap which allows this bat to have a longer barrel length than similar bats.
For the grip, you'll feel perfectly comfortable with a pair of batting gloves and the LS pro comfort grip. it provides a cushion feel, nice tackiness, and gives you a perfect grip on the bat.
Pros:
Massive power from this baseball bat
3 piece construction ensures durability and vibration dampening
End cap helps increase swing speed and ball exit velocity
Cons:
Expensive
Overall, with a gigantic sweet spot, big power, and a balanced swing weight, the Louisville Meta is designed for the big hitters in high school. If you want to make your presence known on the baseball diamond, choose this bat.
With another Rawling bat on this list of high school baseball bats, the BBR53 is something to behold.  A lighter baseball bat than others like the Louisville Meta and Omaha, this bat makes up for it with a fast swing speed.
This bat is constructed out of 5150 aerospace grade alloy and is a one-piece construction. The Comp lite end cap helps add a little extra oomph to each swing.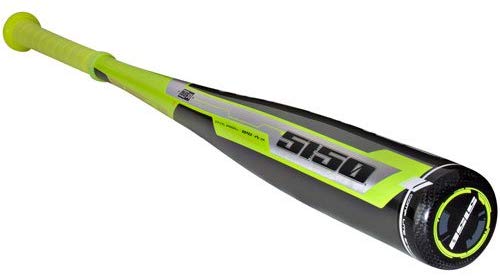 While two-piece and 3 piece bats tend to perform better at vibration dampening, some players prefer one-piece baseball bats like the Rawlings BBR53. One piece construction baseball bats tend to be stiffer and have better balance than multi piece construction baseball bats.
Pros:
Fast swing speed, evenly balanced
Stiff bat is perfect for fast swings
Budget friendly
Cons:
You'll notice the vibration more than other bats
Another single piece construction bat, we tend to recommend the Easton Speed for players looking for a new bat for their high school team but who don't want to spend a lot of money.
The Easton Speed is affordable and excellent for it's price. Designed to prioritize swing speed over strength, this is perfect for those players who excel on making contact with the ball – not ones who try to put massive power into every hit.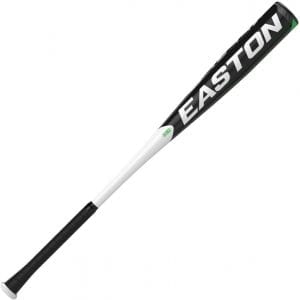 Contstructed out of the ALX50 alloy, this bat is durable enough for multiple seasons of high school baseball. As we said above, the Easton Speed is perfect for contact hitters.
This baseball bat is great for those people just entering high school who still need a little work on their form and have a fast swing speed. If your priority is getting on base and not trying to consistently smash the ball, this is the perfect baseball bat for high school for you.
Pros:
Fast swing speed for contact hitters
Durable construction
One of the most affordable bats on our list
Cons:
More vibration than two or 3 piece baseball bats. Baseball gloves recommended.
A Louisville Slugger baseball bat that doesn't break the bat, the Louisville Slugger Vapor is perfect for any baseball players just entering high school.
The Louisville Slugger Vapor baseball bat is a one piece construction crafted to be an ultra-tough, lightweight instrument ideal  for younger players to help them sharpen their skills.

The Louisville Slugger Vapor Baseball Bat constructed from the series 7 alloy materials. It gives the bat top notch durability as well as optimum performance.
The one piece construction of this bat helps keep costs down and provides batters with a strong response during contact. To dampen vibrations, the grip has synthetic leather which ensures a strong grip and comfort.
Pros:
Affordable
Great for faster swing speeds, contact hitters
Cons:
Vibration
Instead of going with the classic Louisville slugger baseball bat – big barrel, heavy, and designed for power hitters, the Louisville Slugger Vapor does the opposite. It focuses on contact hitters and creating a fast swing speed making it perfect for high school players.
Designed to have the absolute fastest swing speed in Louisville's entire BBCOR baseball bat's line, the Solo is truly a beast to behold. The one piece construction of this baseball bat helps players impart maximum energy to each baseball and slam it past the opponent's outfield.
As you swing, you'll instantly notice how balanced the Louisville Slugger Solo feels – they claim it has the most balanced swing weight of their entire high school baseball bat line.
The ballistic end cap helps you whip the bat through the strike zone increasing the ball's exit velocity and helping add more power to each hit.

The Slugger solo 617 baseball bat is made from the new SL Hyper alloy material which is known to be strong and durable. It gives the bat a stiff feel and a better response after every hit.
The handle is pure alloy and is fitted with the custom lizard skin grip for better control, optimized comfort, and perfect handling.
Pros:
Fastest swingspeed out of BBCOR line
One piece construction leads to maximum energy transfer
Very well balanced
Cons:
There are some complaints about the handle integrity and the knob at the bottom coming off. We didn't personally experience this problem during our testing but we have heard of others who have.
Potential handle issues aside, the Louisville Slugger Solo packs a punch as you swing. This is the perfect bat for players with a fast swing speed who want a well balanced bat. As a bonus, this bat does come with a 1 year warranty – so if you do have any issues, reach out to Louisville Slugger and they should be able to fix it.
High School Baseball Bat Rules 2020
From the Little League to the MLB, every league has different rules and organizations to govern them. In high school baseball, you have the NFHS – the National Federation of State High School Associations which is the overall body.
Then, in each state, you have state wide high school baseball organizations. One such example?
In Virginia, they have the VHSL – the Virginia High School League.
BBCOR Certification
In 2010, the NCAA and NFHS changed their rules on high school and baseball bat certification from a BESR standard to a BBCOR standard.
BBCOR stands for the Batted Ball Coefficient of Restitution (BBCOR) standard.
If your bat is not made out of wood, it must be BBCOR certified.
How do I know if my bat is certified for high school baseball?
On each bat, you should see a silkscreen or permanent certification mark like the one blow. This BBCOR certification mark should be located on the barrel of the baseball bat and is designed to be easily seen.

What kind of baseball bats are used in high school?
High school baseball players mostly use aluminum and composite baseball bats. Wood bats are legal for use in high school baseball but they are rarely used. Most high school players use BBCOR rated composite bats for ultimate power and efficiency.
Can you use a wood bat in high school baseball?
Yes, wood bats are legal for use in high school baseball but they are rarely used. BBCOR bats, like the bats on our list, have a larger sweet spot and are FAR more durable than even the best wood bats.
The best high school baseball bats tend to last multiple seasons whereas wood bats break often.
Can you use USA Bats in high school baseball?
Yes, USA Bats are legal in high school baseball. USABats has made it so that the majority of their bats conform the BBCOR standard that is required for high school baseball bats.
Are Rolled Bats Illegal in High School?
Yes, rolled bats are illegal in high school. While specific wording tends to vary by state, most organizations frown on any alteration of the baseball bat. See below for clarification. This is taken from these rules.
Materials used in bat construction or devices used enhance and improve performance or to alter the bat specification make the bat illegal for use.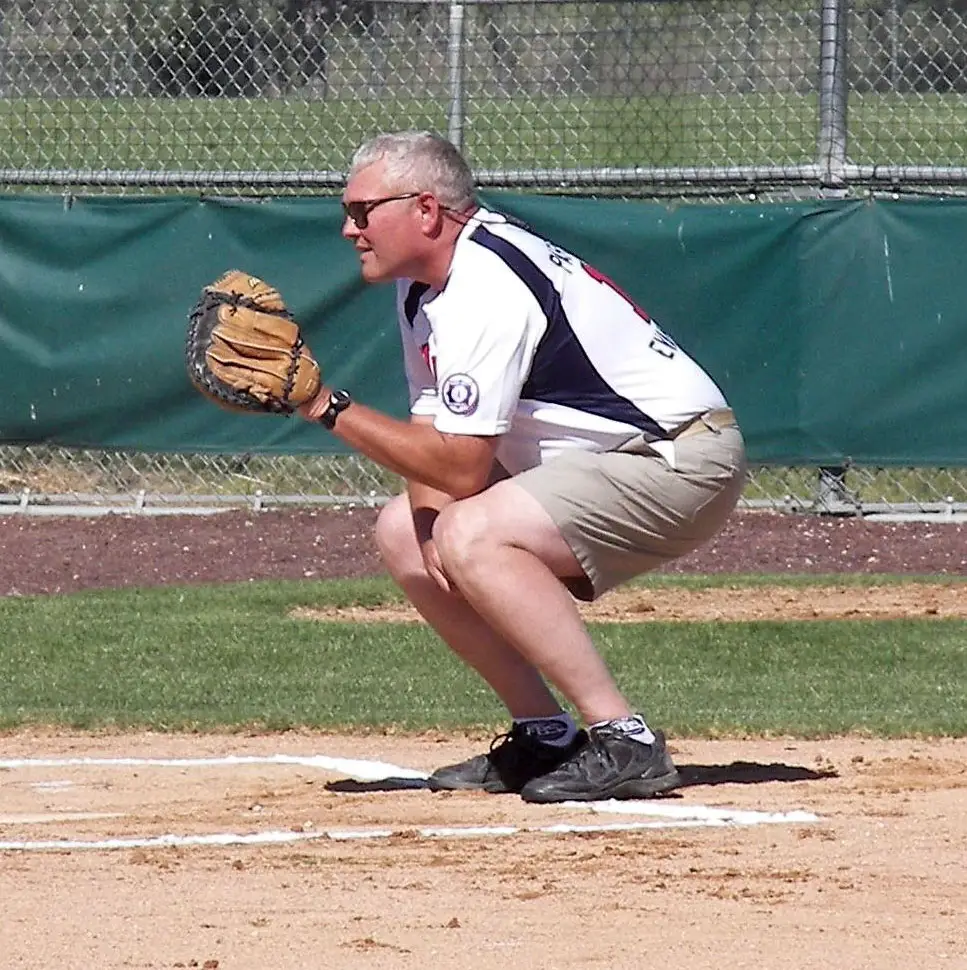 My name is David Farnum and I've been a Little League Coach in my community for the past 7 years. With 2 boys playing baseball and 1 girl playing softball, most weekends I can be found near a baseball diamond.