A cold winter is always the hardest for baseball and softball players as the beloved baseball diamonds gets covered in snowmaking the field rather useless. In these times, hardcore baseball and softball fans can turn to the most viable solution available to them – turf fields.
| IMAGE | PRODUCT | Best For | Price | |
| --- | --- | --- | --- | --- |
| Editors Pick | Ringor Dynasty 2.0 | Best Turf shoes for pitchers | $$$ | Check Price |
| Best Seller | Adidas Speed Trainer 4 | best turf shoes for wide feet | $$-$$$ | Check Price |
| | Nike Force Zoom Trout 6 | best turf shoes for baseball | $ | Check Price |
| | Boombah Frenzy | best turf shoes for softball | $ | Check Price |
| | Under Armour Deception | best turf shoes for speed | $$ | Check Price |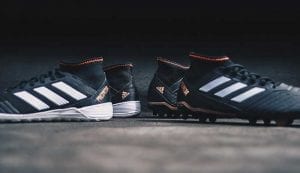 You may be familiar with turf, but if you're not, it is basically an indoor baseball/softball diamond with synthetic fibers for ground. The enclosed area allows the players to play/practice the game throughout the entire year irrespective of the weather.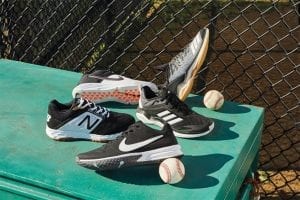 While, for the most part, playing on turf is very similar to playing on dirt and real grass, you will have to make some changes to the equipment you need. To play on turf fields you need to wear a different type of shoes that do not have any spikes. These are commonly called turf shoes.
Why use turf shoes?
Wearing turf shoes is more of a safety measure that you need to consider for you and the turf. Turf fields have a plain and rigid surface as compared to real ground. They are either made of synthetic grass or clay that is glued to the ground.
Since the turf is made of composite materials, a normal baseball/softball cleat can be quite dangerous for it. Regular cleats have spikes made of metal and other materials that can dig into the turf. Moreover, the rapid movements on the turf with metal cleats can tear and damage it.
This is the reason turfs have different shoes that are designed to keep both players and turf safe.
Best baseball turf shoes:
There is an extensive variety of turf shoes that you can find in the market. You need to choose the shoes that not only come with essential qualities but also suit your position. Here are some of our top picks that can make the job easier for you.
Ringor is one of the best brands that you should look out for when purchasing softball or baseball cleats. The company has a wide range of products that can meet your specific needs with ease. Dynasty 2.0 is one of the best turf shoes from the brand and is specifically designed to meet the needs of a pitcher.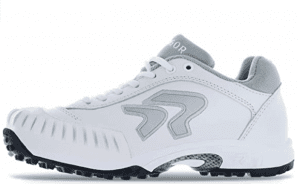 Pitchers need a lot of traction at their toes for perfect pitch execution. Hence, the Dynasty 2.0 comes with the 'Pitching Toe' design at the front of the shoes that help the pitchers eliminate abrasions and discomfort they often feel from dragging the toes on the turf while delivery.
Since pitching toes tend to wear out soon in many shoes, Ringor has taken special care to ensure that their unique feature lasts long. Other notable features include the studded rubber turf outsole, that offers superior grip not only on the turf but also on the outdoor field or gyms.
The shoes feature an all-leather upper throughout its mid-to-high top design that keeps your foot stable after every strike. It has a removable insole which enables you to get rid of the odor from the shoes.
Pros:
Pitching Toe enables better performance on the mound and lasts longer on the turf
Available in both men's and women's sizes.
It's leather upper provides a secure fit and offers good stability around the ankle.
Cons:
The sizes can be a little tight, ordering half size higher than normal will ensure a perfect fit.
Higher price compared to other shoes.
[su_button url="https://www.amazon.com/dp/B07B8KMQLR?tag=ibatreviewsge-20″ target="blank" style="soft" background="#00A8E8″ size="10″ wide="yes" center="yes" radius="0″ icon="icon: hand-o-right" rel="nofollow" title="Check Price on Amazon.com"]Check Price Now[/su_button]
The innovative approach that Adidas uses to create products that cater not only for a specific audience but also to their specific needs is truly commendable. Which is why the Speed Trainer 4 has made it to our list.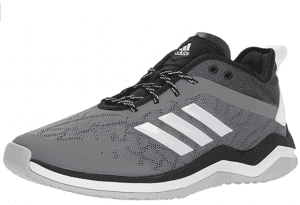 Speed Trainer 4 is made from textile and makes an optimal choice for people with wide feet.
The textile material not only fits the feet ergonomically, but it is also lightweight and breathable. To add more to the comfort, the shoe comes with a 3D molded collar at the ankle. This is great for players that play in-field as they have to move a lot and this ankle support can withstand their sudden bursts of speed
The Speed 4 features Ironskin Toe Cap that adds additional support and prevents injury by encasing the player's toes in protection, particularly against abrasions. To make it better, the shoes have a heel counter system that keeps the heel from slipping and enables the players to exhibit an explosive performance.
The outsole of the shoe is versatile and can be used in other sports too. However, it has been optimized to endure the wear and tear of baseball. Speed 4 is available in different colors and sizes, people with slim feet can also buy a sleeker version of these shoes.
Pros:
The 3D molded collar offers great support to the ankles.
Great for softball or baseball
Design helps players accelerate and change directions quickly.
Cons:
Moderate-to-high price tag.
Need to buy half a size up to ensure the best fit
[su_button url="https://www.amazon.com/dp/B077X8QQS3?tag=ibatreviewsge-20″ target="blank" style="soft" background="#00A8E8″ size="10″ wide="yes" center="yes" radius="0″ icon="icon: hand-o-right" rel="nofollow" title="Check Price on Amazon.com"]Check Price Now[/su_button]
When it comes to offering the best sports equipment, Nike is among the few names that top the list. To make the best baseball turf shoes, the company has drawn inspiration from one of the best players to make of the Major league, Mike Trout.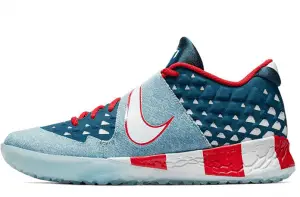 Force Zoom Trout 6 is regarded as one of the best high-end turf shoes for baseball. The company has been improving the shoes significantly with its last few models. Each shoe is better than its predecessor in one way or another.
The shoes are 10% lighter than the previous models which have made moving around the shoes even more comfortable. It has also influenced a lot of other qualities of the shoes.
Nike has incorporated the new 'Flyweave upper' that weighs significantly less, and the textured design makes the shoes look cool. Despite being lightweight, the shoes are very durable and can last a couple of seasons.
To make sure that the shoes fit well, the company has added an over the top strap system in the Zoom trout 6. The company has paid a tribute to the Huarache baseball shoes with the Zoom Trout 6. It has an arrowhead at the end of the strap and has Trout's number on it.
Nike has not just made these shoes perform better but has programmed it to work excellently. To learn more about the Nike Zoom Trout 6, you can watch this video.
Pros:
Stunning design
Lightweight helps you sprint across the field
Secure straps for comfortable fit
Cons:
[su_button url="https://www.amazon.com/dp/B07VSQP8GX?tag=ibatreviewsge-20″ target="blank" style="soft" background="#00A8E8″ size="10″ wide="yes" center="yes" radius="0″ icon="icon: hand-o-right" rel="nofollow" title="Check Price on Amazon.com"]Check Price Now[/su_button]
Boombah Frenzy – Overall Best Turf Shoes for Women
Boombah has become widely famous for its great quality shoes that offer amazing features at an affordable price. The 'Frenzy' is just a fine example of Boombah's fine mastery over baseball and softball shoes.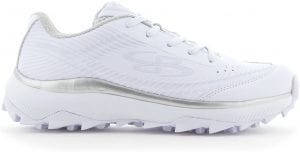 The Frenzy has a chevron-shaped pattern around the edges of the thread. It has pointed blade-like studs that are carefully angled to increase acceleration and the heel chevrons enable firmer traction for sudden twists and turns.
It has been designed with an upper that has been attached to the shoes with a special heat-sealing process. This lets the shoe to wrap around the feet and offer a glove-like snug fit. The snug-fit and feel, make the shoes even more comfortable around the player's ankle and foot.
The collar and tongue of these women's turf shoes are made from lightweight and breathable material that helps in controlling the moisture inside. This helps you keep the sweat and odor away from the shoes.
In addition, to the odor and moisture control, the shoes feature the Recoil Foam in the midsole, which enhances breathability in the shoes with cushion for the feet.
The durable 'Toecap' is the last and the most important feature of this shoe. It is strong enough to protect the players from toe drag during the game. Frenzy comes in amazing 11 color options, which allows you to find the shoes that match your game/training outfit.
Pros:
Chevron pattern offers amazing acceleration and the ability to stop.
Recoil Foam and mesh collar provide lots of moisture-wicking.
Heat-treated upper creates a unique and stable fit.
Eleven color options to choose from
Cons:
Slightly narrow for most women.
Treads are ideal for flat and turf – not dirt
[su_button url="https://www.amazon.com/dp/B079NRDB5S?tag=ibatreviewsge-20″ target="blank" style="soft" background="#00A8E8″ size="10″ wide="yes" center="yes" radius="0″ icon="icon: hand-o-right" rel="nofollow" title="Check Price on Amazon.com"]Check Price Now[/su_button]
When you're the fastest player on your team, the game becomes even more interesting. We are all aware that speed comes with intense practice and training, but the right type of shoe can make a huge difference.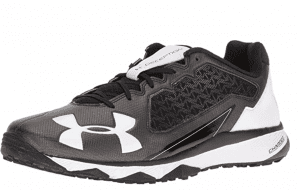 'Deception' from Under Armour is one of the best shoes in the game for speed and agility. The shoe comes with a low-slung design and has no weight from extra materials. The weight reduction of shoes has also affected the placement of the mesh.
The strategic placement of mesh enhances breathability inside the shoes, keeping it dry during the game. It also comes with ClutchFit technology that enables the shoes to offer ample support to the ankles even after they have a low-cut construction.
Under Armour has also included the 'second skin' feature in the shoes, that allow them to wrap around the feet of the player and give a custom fit. The amazing support and durability can be attributed to the high-quality leather used for the construction of the shoes.
After taking care of the wearer's comfort, the company has also made sure that they leave no stones unturned in terms of performance. To which they have added a Charged Cushioning midsole that adjusts itself according to the player's movements.
For instance, if a player is standing or moving at a slow pace, the midsole stays soft, and if the player starts running or makes any kind of rapid movement the midsole turns hard.
Deception features a rubber outsole that lets the shoe get the right amount of traction needed on a baseball turf. The shoes are available in 5 different color options that include red, blue, navy, black, and white/black.
Pros:
Reactive midsole offers good support and comfort needed at every turn of the game.
Lightweight design and materials.
Excellent comfort and fit due to Clutch Fit technology.
Cons
Few color options.
Low cut style of shoes lacks ankle support.
Can be narrow, tight fitting
[su_button url="https://www.amazon.com/dp/B01D3NM7Q0?tag=ibatreviewsge-20″ target="blank" style="soft" background="#00A8E8″ size="10″ wide="yes" center="yes" radius="0″ icon="icon: hand-o-right" rel="nofollow" title="Check Price on Amazon.com"]Check Price Now[/su_button]
Turf Shoes vs Cleats:
Turf shoes and cleats are two different types of shoes created for distinct purposes. Therefore, each of them might have some qualities and benefits that are more superior to the other. Since metal cleats and turf shoes have no common ground for comparison, we will be comparing turf shoes with molded cleats.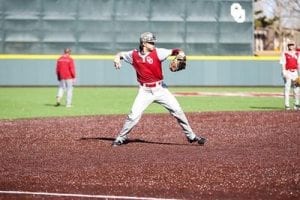 Here are some points, that can be used to compare turf shoes and cleats.
Traction:
Turf shoes as the name suggests are created for turf surfaces that are made from synthetic fibers and the rubber sole of the turf shoes offers great traction on turfs.
Molded cleats have spikes that make them unsuitable for turfs but a great companion for natural grass surfaces. The spikes dig into the grass surface and let the wearer get a good grip while moving at different paces.
The construction of turf shoes enables them to offer excellent traction and added comfort. Some turf shoes come with ankle support to protect the ankle during sudden movements.
Durability:
Durability is the most important factor that people look for. As a player, you want your baseball cleats or turf shoes to last more than a couple of seasons.
When it comes to baseball shoes, molded cleats are known for their incredible durability and can last a couple of seasons easily. They are typically made out of plastic and have rubber spikes that offer sound absorption to the players.
Turf shoes on the other hand are long-lasting and durable too – just in different ways. The rubber outsole helps with traction and increasing the durability of the entire shoe.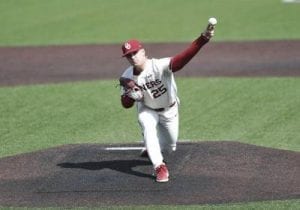 Molded cleats and turf shoes have strong construction and can last for a longer period of time if you use them properly and keep them in good condition.
Always remember though, that the lifetime of your cleats or turf shoes will depend on the way you play, your position, and the type of shoes you buy. That being said, most shoes will last around 2-3 seasons provided your feet have stopped growing and you don't need to go up a shoe size.
Usage:
Molded cleats are great for grass and turf shoes are great for turf – but are they ok at being used outside of those areas?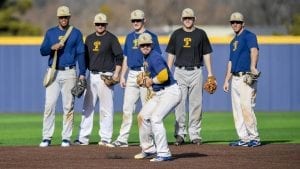 As mentioned above turf shoes are built in a way that they can be used on turf fields when practicing. Using them on other surfaces can damage their grip and the small spikes (that give you exceptional traction on the turf) will be rapidly worn out.
Molded cleats have spikes that give you a firm grip on grass and mud surfaces and using them other surfaces like turf or concrete can damage them in several ways. Once the spikes of the cleats are damaged, they can not only become useless but also dangerous due to the lack of traction.
Cost:
Molded cleats and turf shoes have a wide variety in terms of quality and performance. However, these are not the only things that determine a shoe's price, there are other factors like the brand and the type of shoes you buy.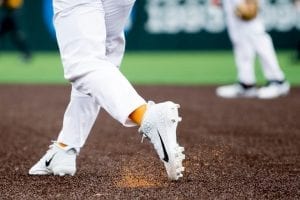 It is not necessary that you buy the finest or the latest shoes available in the market. The best shoes that help you play better are the ones that meet your requirements.
There is a wide price range for both cleats and turf shoes and their price difference is not that huge.
Types of turf shoes:
Baseball shoes cumulatively categorized based on the type of ankle support they provide. The ankle support can have a massive effect on the performance of the player as the reinforced collar of the shoes can offer stability, protection, and comfort.
Here are the three categories of turf baseball shoes:
High top turf shoes:
These shoes have an extended collar that goes above the ankle providing extra support, especially when you are moving in a lateral direction.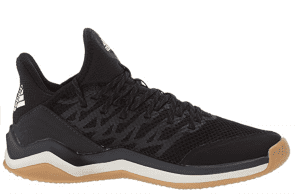 High tops tend to have the thickest outsoles and can be heavier than the other two types. Due to the ankle support, moving forward can be tough at times. High tops can be good for preventing or avoiding an injury.
Mid tops:
The one feature that describes Mid tops easily is its sole that has medium thickness. They can be very helpful in making movements faster and easier. They are an optimal choice for pitchers and most baseball players.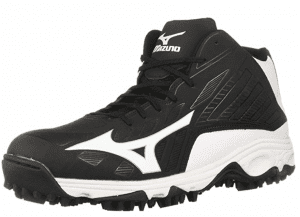 Low tops:
Low tops can be identified by the low collar that stays below the ankle and the thin outsole. These types of shoes are typically lightweight and are flexible enough to support rapid movements. Low tops are a great option for batters, base runners, and outfielders. Anyone whose position involves running across the field at a rapid pace should choose low top turf shoes.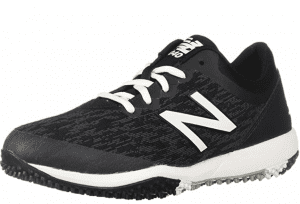 Baseball vs Softball turf shoes:
While there are some slight differences in game play, baseball and softball are similar enough in terms of movement that the turf shoes are similar too. Baseball and softball turf shoes are very similar.
Most softball players use baseball turf shoes because they tend to be slightly more durable than softball turf shoes.
Construction:
Softball turf shoes are designed for comfort as they are primarily designed for women. The construction of softball shoes mainly comprises of a soft and durable sole, along with mesh and paddings.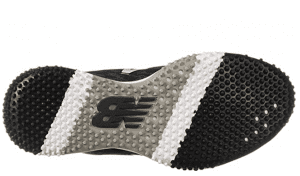 Baseball turf shoes are designed to not only offer comfort but also enhanced performance. They are made of various materials like leather, synthetic fiber, plastic, mesh, and more.
Qualities:
Softball turf shoes offer comfort to the wearer and the sole provides the necessary traction required to play the game. They can also provide ankle support to an extent.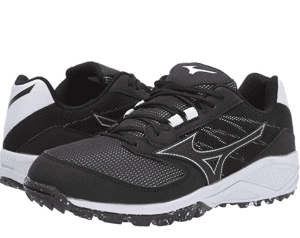 Baseball turf shoes have many qualities that make them more preferable. They are lightweight, offer superior ankle support, have comfortable insoles, are more breathable and most of all come in different types and sizes.
Variety:
Generally speaking, baseball turf shoes have greater variety than softball turf shoes. The market for baseball turf shoes is bigger so there are more brands, styles, designs, and colors to choose from.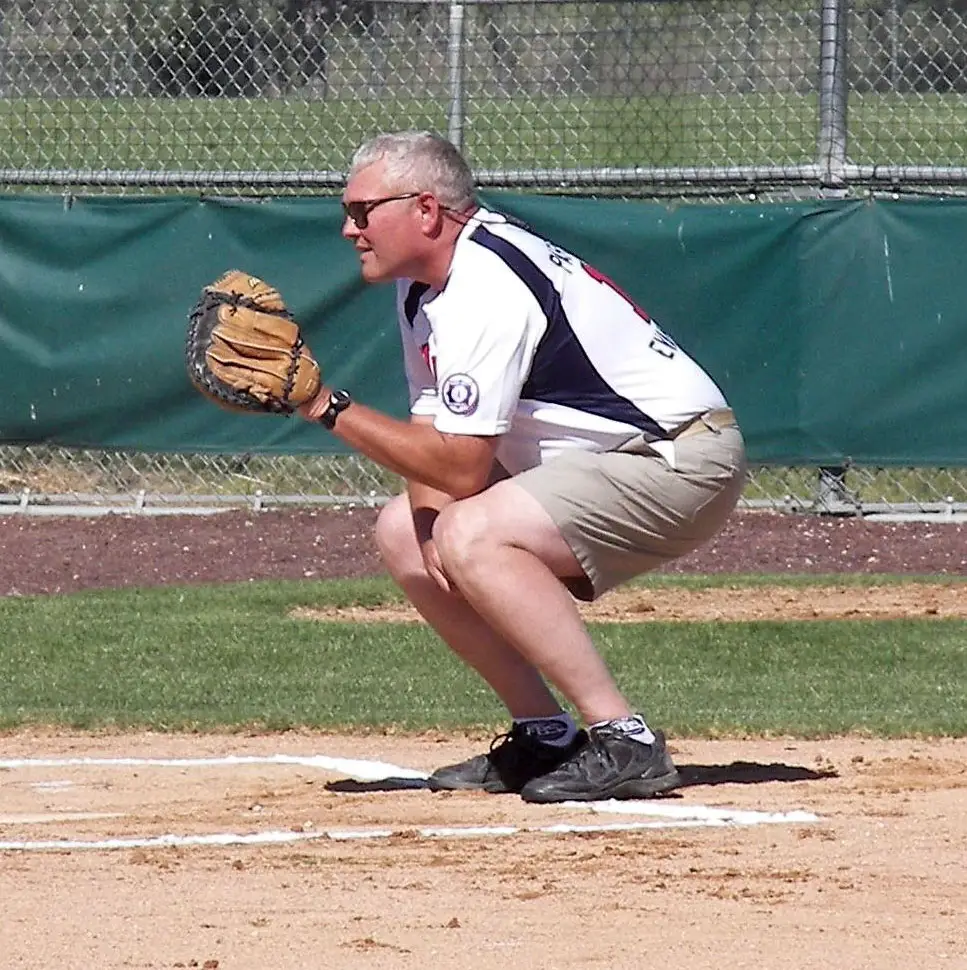 My name is David Farnum and I've been a Little League Coach in my community for the past 7 years. With 2 boys playing baseball and 1 girl playing softball, most weekends I can be found near a baseball diamond.