Best Fastpitch Softball Bat for Power Hitters 2020
When you're standing on home plate, the only thing that matters is your choice of softball bat. It's one of, if not the biggest, factor in each game so choosing the right fastpitch softball bat is essential to having a great season. Today, we'll go through our top picks for the best fastpitch softball bats for power hitters. If you're a power hitter – somebody who hits a home run every game, routinely gets on base, and is the pinch hitter in tight situations, take a look through these suggestions.
| IMAGE | PRODUCT | Our Rating | | |
| --- | --- | --- | --- | --- |
| Editors Pick | DeMarini CF (-11, -10) Fastpitch Bat | 10.0/10 | | Check Price |
| Best Seller | Easton Ghost Fastpitch Softball Bat | 9.9/10 | | Check Price |
| | Rawlings Quatro Pro Fastpitch Softball Bat | 9.8/10 | | Check Price |
| | Mizuno F20-CRBN 1 Fast pitch Softball Bat | 9.7/10 | | Check Price |
| | DeMarini Prism (-11, -10) Fast pitch Bat | 9.5/10 | | Check Price |
| | Easton Ghost -11 ASA Fast pitch Softball Bat | 9.4/10 | | Check Price |
| | Marucci CATFX Composite (-9) MFPC79 | 9.3/10 | | Check Price |
| | Louisville Slugger LXT X19 (-10) | 9.2/10 | | Check Price |
| | Axe Bat Danielle Lawrie (-12) | 9.1/10 | | Check Price |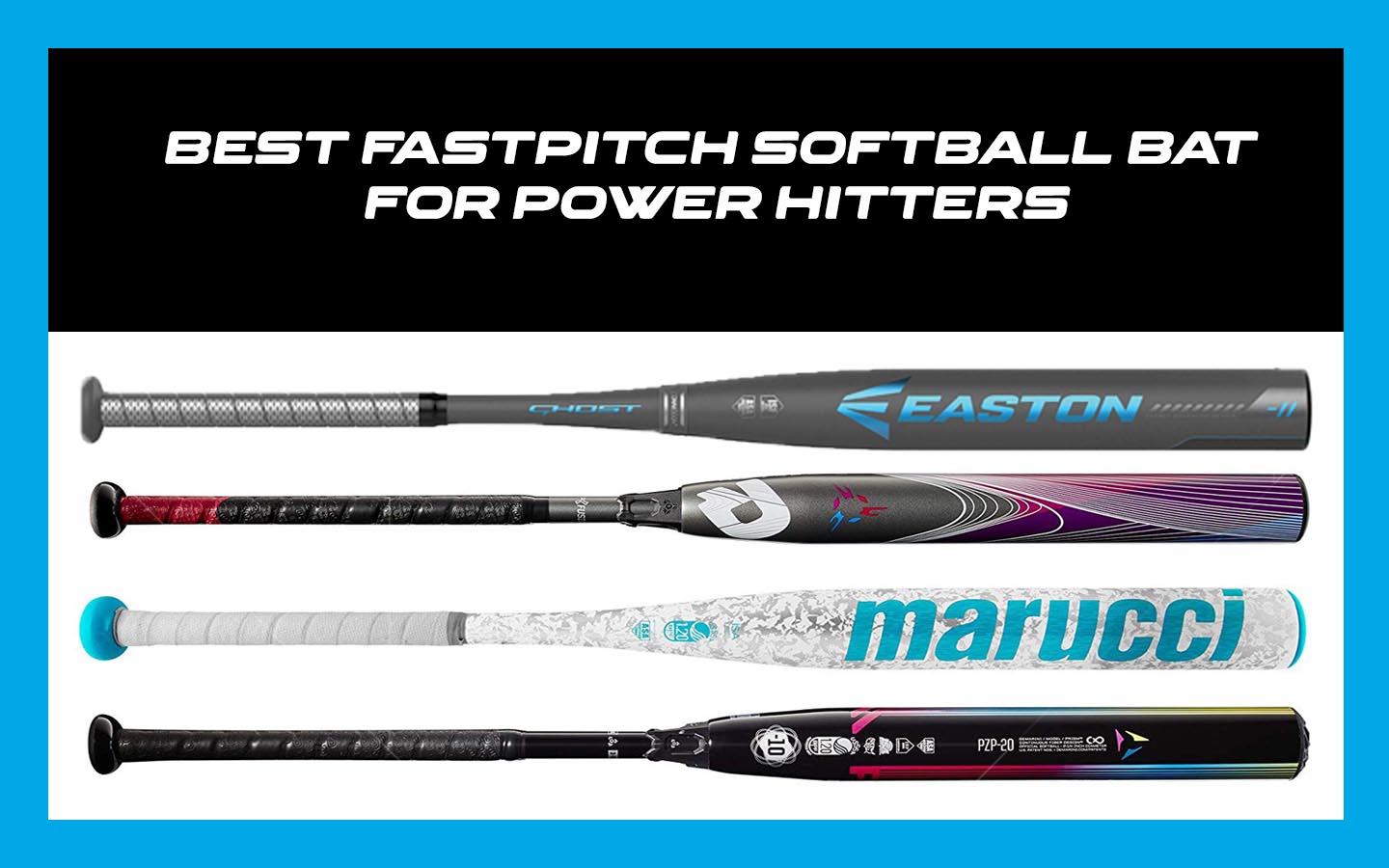 Top 10 Best Fastpitch Softball Bat Review for Power Hitters 2020
As a player, if you want to be on top of your game, you need a softball bat that can keep up with you. The DeMarini 2020 CF (-11, -10) Fastpitch Bat Series is the perfect choice for power hitters in softball.

Demarini CF Features:
The DeMarini 2020 CF (-11, -10) Fastpitch Bat Series bat features a 2 piece composite structure and design with a  2 ¼ inch barrel diameter. The composite barrel lends itself to a massive sweetspot for hitters allowing you to blast the softball to the outfield and beyond
This softball bat for power hitters comes in two variations drop 10 and drop 11. And it's available in multiple sizes from 28″ – 34″.
The barrel and handle of this bat are designed to be specifically comfortable to any player for easy usage and better performance. It releases a reduced amount of vibration to the hand due to its composite material and its Paraflex+ feature gives it a better response than most of the other fastpitch softball bats on our list. This bat is approved for use in NSA, ISF, ISA, ASA, and USSSA
Reasons to buy :
The DeMarini 2020 CF (-11, -10) Fastpitch Bat Series is very durable, strong and can last for seasons and years to come.
One of the most responsive bats on this list
Outstanding control
Designed for power hitters
Reasons to Avoid:
Expensive
With an outstanding design and superb on-field characteristics the DeMarini 2020 CF (-11, -10) Fastpitch Bat Series will definitely help you improve on your softball game when standing over home plate.
With their unique double barrel construction, the Easton Ghost has taken the worlds of baseball and softball by storm. It's baseball counterpart is on our list of the best highschool baseball bats  but the softball version functions just as well.
Constructed out of XTX (Xtra Tough Resin Matrix) composite material, the Easton Ghost Fastpitch Softball bat provides one of the most satisfying pops as you strike softballs with this bat.

For frequent hitters, you'll appreciate the soft outer barrel because it means the Easton Ghost requires no break in period. Step up to the plate and start hitting home runs instantly. The inner barrel is one of high performance and creates a nice explosive sound accompanied by maximum performance on the pitch.
This softball bat has a 2 piece construction helping to make the bat lighter and easier to swing. On the grip, Easton has placed their traditional Hyperskin material which helps you keep your grip on the bat through strong strings.
This bat is available in various lengths and with drops ranging from -8, -9, -10 and the -11. The bat is approved for USSSA, ASA, ISA, and NSA.
Reasons to buy:
Strong/Durable and can play with this bat for years
Balanced Swing weight
The bat requires no break-in period.
Reasons to avoid:
Minor vibration
Upper end of most price ranges
Why do we love the Easton Ghost Fastpitch Softball Bat?
The Easton Ghost dominates the fields of baseball and softball and it's easy to see why. This bat is one of the most well-constructed softball bats on our list. With no break in period, it's easy to step up to the plate and start swinging instantly.
Related: Best Fastpitch Softball Bats for 10u
One of the best baseball/softball brands (link) around, Rawlings has a long history of creating great bats for baseball and softball. With an unique 4 piece construction, the Rawlings Quatro Pro is the perfect choice for high school and college softball players.
This bat is approved for use in the  various leagues (USSSA, NSA, ISF, ASA, and ISA)

With an unique double barrel construction, each barrel helps softball players hit further than other softball bats. The suspended inner barrel maintains the superb balance of the bat giving it a fast swing speed. The outer barrel provides a massive sweet spot allowing you to always connect with the softball and deliver a resounding hit.
Attached to this barrel is a new ultra-light end cap which helps add more speed with every hit. The handle of the bat is designed with a lizard skin grip for better comfort and easier handling.
Pros:
Durable enough to last for multiple seasons
Comfortable grip and better handling.
Massive sweet spot for maximum performance.
Balanced swing weight and faster swing speed.
This bat is league and association approved.
Cons:
Heavier than similar softball bats
Only recommended for highschool/college softball players
Related: Best BBCOR Bat for Power Hitters
A less well known softball bat for power hitters than some of the other big name on our list, don't overlook the Mizuno F20-CRBN.

This softball bat is built for power and best of all – it's about $100 cheaper than the rest of the softball bats on our list. While this bat is a one-piece construction and may not feel as great compared to some of the other two-piece construction bats on our list, it's well balanced and easy to swing.
Statistically, the Mizuno double wall barrel provided one of the highest exit speeds when compared to other bats on this list. As you're swinging, you'll also notice the light swingweight – it's easy to keep swinging and hitting balls for hours with this softball bat.
It has a length to weight ratio of drop 13 making it very easy to use. Its black array carbon material creates for a shorter break-in period which is why it is regarded as a hot out of the wrapper type of bat. It also comes in various colors to suit the player's taste.
Reasons to buy:
High exit Speeds during testing
Light swingweight and great balance
Very comfortable to use due to the speed helix grip.
Less expensive than other bats on this list
Reasons to Avoid:
One piece construction vs the traditional 2 piece construction
With a marketing tagline that says the Demarini Prism "an extremely powerful bat" may sound boastful, it is definitely true.
The barrel of this softball bat for power hitters is made out of fiber which makes it lightweight and adds to the trampolining effect on the field. With a vibrant design and a large sweet spot, the Demarini Prism is a great choice for softball players of all ages.

With a traditional two piece construction, the handle has enough flex to allow players to easily swing through the ball and add power on every swing. On the field, softball players will find this bat a potent mixture of lightweight and strong that can send softballs flying.
This bat features a 3 fusion end helping create a larger sweet spot, provide a better sound and improving its overall strength. Added to this is a low compression multi-wall design to create a wonderful spring effect that can add distance to all of your hits. This softball bat is approved for use in ASA, ISA, NSA, and USSSA.
Reasons to buy:
Multi wall design creates tremendous pop
 Flexible handle allows hitters to easily swing through the ball and add power
Reasons to avoid:
Not as much vibration dampening as other bats
Expensive
With a great design and a contruction that lends itself to powerful pops, trampoline effects, and sending the softball flying, this Demarini softball bat is a perfect choice for power hitters.
With great balance and a powerful hit, this version of the Easton Ghost is perfect for power hitters.
Note, that due to it's unique construction, it's only legal under the USA Softball and International Softball Federation rules.

This bat is a 2 piece composite bat. The key component to its solidness and durability is the Xtra Tough Resin Matrix (XTX) composite material. The XTX makes it tough enough to go season after season and still maintain its high standard.
It possesses a double barrel design to provide players with the best feel, nice pop and great sound. The soft outer barrel requires zero breaking in on the field. It also has a high performing inner barrel which creates a nice explosive sound with maximum performance.
Reasons to Buy:
Durable and strong
Plenty of power and lightweight
Will last for multiple seasons
Reasons to avoid:
Only approved for USA Softball and ISF
Marucci is one of those well trusted names when it comes to the production of softball bats. Their products are regarded as one of the best on the market and the presentation of the Marucci CATFX Composite (-9) MFPC79 Fastpitch Softball Bat is no different from that group. Marucci provides you with a well trusted and capable composite bat with solidity and durability. It also has a one year manufacturer's warranty so should anything go wrong with your bat while you are on the plate, they have got you covered. This bat features some of the latest and improved designs you can find with it perfect balance and lightweight providing it a drop weight of -9.

Special Features:
This bat just like others possesses nice and excellent features. Marucci has embedded this bat with mind blowing features which are sure to sweep you away. Some of its features are;
One piece composite construction
100 percent pure composite bat
A 2 ¼ inches barrel diameter
Approved for play in ASA, ISA & USSSA.
Length to weight ratio of drop 9.
2nd Generation AV2 Anti-Vibration technology.
One year manufacturer's warranty.
Individual handcraft construction.
Custom Micro-Perforated soft-touch grip.
Extended barrel length.
Material and Size:
The Marucci CATFX Composite MFPC79 Fastpitch Softball Bat is constructed with 100% trustworthy composite materials and offers high quality top performance. It has a one piece construction with a ring-free barrel technology present to ensure that you do not get any dead spots in the barrel of your favorite bat. With this bat, any contact made on the ball means a long distance travel and a hard day for whoever is on catching duty. The bat has a nice balance and a proper weight. With a length to weight ratio of drop 9, it is just a perfect choice. This bat measures at 34 inches with a weight of 25 ounces.
Barrel and Handle:
The handle of this bat features a custom made micro-perforated soft-touch grip for better comfort and a nicer grip during play. It also features the 2nd Generation AV2 Anti-Vibration knob to help eliminate as much vibration effect as possible. The barrel is has an extended length with a 2 ¼ barrel diameter. It also has the ring-free technology for the reduction of dead spot.
Reasons to Buy:
Bat is very solid and sturdy.
Top notch durability.
Extended barrel length.
High performance bat coupled with standard consistency levels.
Legal and certified for use in ASA, USSSA & ISA.
Premium quality pop that makes the ball go a long distance.
Grip is utterly comfortable and easy to wield on hands.
Balance and weight makes it a perfect choice for contact hitter coupled with a better control levels.
Anti-Vibration tech helps reduce vibration effects.
Reasons to avoid:
The bat is not the end-loaded type. If you are a player looking for that then this is not for you.
It is pretty expensive comparing its features and price to others in the market.
Why we will recommend it:
There are several bats that can give you good performance but for contact hitter looking for more power to their every hit, you would definitely love the Marucci CATFX Composite MFPC79 Fastpitch Softball Bat. It gives you a better and top performance with every game and keeps you consistent for numerous seasons. It is durable and last really long. If you are looking for an end-loaded bat then I would advise you desist from this but one thing is sure, with this bat every shot is definitely going a long distance. It has a one year manufacturer's warranty. You can check also Best Youth Baseball Bats for 7 Year Old
Lousville is known for creating bats for big hitters and the Louisville Slugger LXT X20 is no exception. Crafted using a 3 piece construction, you can expect superb balance and a great swing out of this softball bat for power hitters.
The construction allows for more flexibility between the grip, handle, and barrel. For players, this means that every ounce of their swing can be translated into power sending the ball flying.
With a 100% composite construction, this bat has a light swing weight which allows players to put all of their power behind it. This softball bat is legal and certified for use in ASA, ISA, NSA, ISF & USSSA.

Attached to the barrel is an Ultra lightweight X-Cap to help increase the speed on every shot and maximize the length of the barrel. Louisville added their special patented PBF barrel technology to help maximize the barrel's pop and reduced break-in period.
This bat possesses the VCX technology which creates an avenue for independent movement between the handle and the barrel. It allows for better flexibility, and unmatched feel and a controlled vibration feedback to the player's hands.
The LS Pro comfort grip helps add more comfort and control to the player's game and style.
Reasons to buy:
Well balanced swing weight leads to excellent control
Huge sweet spot
3 piece construction turns every movement into power
Reasons to Avoid:
More vibration than some similar bats
The Lousville LXT X20 is easily one of the best softball bats for hitters who want a lightweight softball bat to smash balls through the infield and outfield.
If you want a responsive softball bat that's perfect for younger player, the Axe Bat Danielle Lawrie (-12) Fastpitch Softball Bat is our top pick.
While the use of Axe Bats is hotly debated (link), we've found them to be especially useful for developing the form of younger players.
The characteristic Axe Bat handle helps players chop through the ball and send it flying over the heads of the other team. The hyper whip composite end cap helps removes excess weight on the bat and increases the player's swing speed.
With a sweet spot that encompasses nearly 2/3 of the bat, this bat is very forgiving on mis hits. And, you don't have to worry about legality either. This bat is legal to use in the NCAA, ISA, ISF, USSSA, ASA, and NFHS.
Reasons to buy:
Ergonomic handle helps players swing through the ball
Huge sweet spot
End cap helps increase power
Reasons to avoid:
May take some getting used to compared to other bats on this list
Fastpitch Softball Bat Certifications
All fastpitch softball bats must have a 2 ¼ barrel diameter or less. The maximum length is 34″ and the maximum weight is 31 ½ oz. There are two main organizations who certify bats to use in fastpitch softball: the USSA and USA Softball (formerly the ASA – Amateur Softball Association).
Are the rules different? Not really but the bat testing process is slightly different. Your best bet to see if a bat is legal to check on either organization's website (hard) or just look for the stamp on the bat (easy).
USA Softball Certification for Softball Bats
The easiest way to see if a bat is approved for use in USA softball is to see if it has the correct stamp on the bat. It is a little more confusing though because USA Softball has changed the stamp multiple times. If it's an older bat (2019 or older), check for one of the stamps below.
If it's a newer bat (2020 and newer), check for one of the stamps below.
USSA certification for Softball Bats
The USSA uses the bat performance factor (BPF) and declares that all softball bats should not exceed a BPF of 1.20.
Choosing the Best Fastpitch Softball Bats
Choosing a great fastpitch softball bat can be hard – even if you're been in the game for a long time. There's a ton of different options, different brands, and more. One of the best ways to choose is try out your top 3 – 5 baseball bats from a local store and then buy the best one online. If you don't have the option to try out each bat beforehand, then there are a couple of factors you can consider before choosing.
Budget/Cost of the Bat
You do get what you pay for in baseball and softball but you should never feel obligated to pay for a softball bat that you can't afford.
On the low end, you can find an ok softball bat for $100 or less. You're better off spending $150 – $300 though in most cases. In this range, you'll find softball bats that will last you for multiple seasons without going dead on you .
Durability:
Going along with budget, also take into account durability. While some softball bats can go a few seasons without any complaints or wear and tear issues, others may not even make it through a whole season.
Get a bat which can withstand the rigors of the season without any hitch.
Bat Length:
The length of the bat is another important and interesting factor when selecting a softball bat to buy. It is very important that you make sure your supposed chosen bat is of the right length. For more information on this – see the section titled Fastpitch Softball Size chart (link).
The wrong length can lead to bad swing mechanics at a young age and inefficient swings when you get older.
Bat Weight:
Just as the right length of the bat is important, so also is the weight of the bat as well. If you get the length right, that does not mean you have automatically gotten the weight correctly. Two bats can have the same length but weigh differently. This is why you have to consider checking both the bat's length and weight at the same time as they both combine to give you the bat's balance.
One rule of thumb with regards to weight – if you can hold the bat outstretched in front of you for 30 seconds, it's a good weight. If your hand starts shaking before that time, it may be a little heavy.
League Certification and Approval:
One of the major guidelines to follow is certified or confirmed legal for use in the various leagues. Each league from the USSSA, NSA, ASA, ISF, and the ISA all have their various governing bodies and various rules and regulations which govern them and they decide if a bat reaches their various standards.
Any bat which meets that standard comes with the league stamp and as such is therefore approved for use. When picking a bat, if it is not approved or certified for use, then it is not a nice choice.
Fastpitch Softball Bats Size Chart
The right-sizing of a bat for any softball player depends mostly on the player's age and sometimes it can also be dependent on the player's league. Fastpitch softball bats are available from a range of 26 inches to about 32 inches for the youth players and from 30 inches to 34 inches for the high school or older softball players.
These bats are expected to have drop weights which fall within the measurement of -8 to -14. There is a specified drop ratio for players of some various ages which include
Age 8 and below – drop 12 to drop 14.
Age 8 to age 14 – drop 12 to drop 10.
Age 14 and above – drop 11 to drop 8.
Types of Fastpitch Softball Bats
Material is immensely important in the construction of a great fastpitch softball bat. The material affects price, quality, and how many seasons the softball bat will last.
Aluminum Fastpitch Softball bat:
The best aluminum softball bats are constructed out of aluminium alloys. Typically they're less expensive than other types of softball bats on the market.
More durable than composite bats
Stiffer feel
More vibration than other types of bats.
The vibration is really the only downside to aluminum softball bats. Some refer to this as bat sting. A minority of players actually prefer a little vibration because it gives them feedback on their hitting.
Composite Fastpitch Softball bat:
Composite softball bats are made mostly of carbon and fiber materials. The name composite comes from the mix of multiple materials. Depending on the mix, the softball bat has different attributes. Composite bats tend to be more expensive than aluminum softball bats but are one of the most common softball bat types for power hitters.
Massive sweet spot
Reduced vibration/bat sting
Lightweight
More expensive than aluminum
Hybrid Fastpitch Softball Bats
The hybrid bat consists majorly of two materials or components. Typically the mix is both composite materials and alloy materials. The composite material is used for the construction of the handle while the alloy is used for the barrel.
In effect, this gives you the advantages of both materials. The composite handle reduces vibration for the players as they swing and the aluminum barrel is lightweight and gives the bat it's trampoline effect.
Every hybrid softball bat has a two piece construction due to the different materials.
Balance
End-loaded Fastpitch Softball Bats:
End loaded bats have extra weight at the end of the bat which helps produce more power with every hit. This is why som power hitter prefer to purchase an end-loaded bat. If you have a fast swing speed, an end loaded bat can take you to the next level.
Balanced Fastpitch Softball Bat
Balanced bats are the most preferred fastpitch softball bats on the market, especially for youth players. It is the type of bat which has its weight evenly distributed throughout its body.
For hitters in search of a bat that will give them more contact on the plate; a bat of this type is a very good choice. It provides players with a fast and more comfortable swing.
Best Fastpitch Softball Bat Brands for power hitters
Just as there are numerous Fastpitch softball bats in the market, so also are their several brands. Each brand comes with numerous bats with new advancements and some added features in the bid to make their bat stand out from the rest. It is needed for a bat to be more advanced than its predecessor but are such advancement and features really needed? Now, we will be giving you a list of the best Fastpitch softball bat brands available to power hitters.
One of the most popular manufacturer names when it comes to the making of sporting equipment, Easton has become more of a household name when you refer to baseball and softball bats. They have gained a solid reputation for producing quality bats. They produce high performing and high standard alloy and composite bats and have stood tall in the industry for years. Season after season, year after year, Easton comes up with more and more thrills, more advancements in their production to blow the mind of customers and improve player performance.
Another famous and quality bat manufacturer is the Louisville Slugger. With over a hundred years of experience in the industry, they can no longer be regarded as mediocre. No company in any field can produce for so long a time without being associated with top quality. Louisville Slugger is majorly known for the creation and development of wooden bats at the highest level which is Major League Baseball (MLB). They have also channeled some of those resources into developing quality Fastpitch softball bats over the years. Their Fastpitch softball bats are known to provide players with consistent performance for seasons.
Another long-serving household name when the creation of bats is concerned. Rawlings is known for the creation of excellent Fastpitch softball bats. Their Fastpitch softball bats can be used by players at numerous levels without any hitch. Rawlings provides you with bats that are well advanced and improved through the years and with all that advancement, it is loved by users for its cheaper price rate. Rawlings bats are known as one of the cheapest on the market which comes with top quality and a high standard. If you need a good bat that won't make you break the ban, then Rawlings is a perfect choice.
Mizuno is another worldwide name when you talk about sporting equipment creation and design. They go as far as you can think and into various sports when it comes to the manufacturing of sporting equipment. As a Japanese manufacturing company, they are huge at making products needed in any place in the world. Mizuno has been in the industry since 1996. Mizuno is popularly regarded for its engineering and creation of high quality and top performance always in mind. Mizuno bats are always placed at different price rates which makes them fit into any budget you might have.
DeMarini is one of the other famous bat manufacturing companies. DeMarini is known for its attention paid on bat appearance, design and construction. DeMarini bats have been in use by some of the best players ever to grace the plate as well as some of the best teams. It presents you with a fine performance on a game to game basis. They are popular for creating bats that provide one of the best feel and comfort during use. With DeMarini bats, players get to have a say on what design of bat they would love to use due to their production of bats with various designs and color choices.
They might not be an old name in the industry and can be seen as a newcomer into the fold, but do not take for granted. For a new company making waves in the market just like the old ones, then it has earned it respect. They are known for their unique and thorough redesigning of the regular traditional bat handle. Their improvement and new thinking are rapidly taking them high up the chain. Their revolutionized handle design makes it scarce for a player using Axe Bat to sustain an injury during use. These bats have their handles designed and shaped like the woodcutter's axe. It is pretty easy to swing and relatively comfortable on the hand in addition to its good looking design. One of the best and loveable features possessed by the Axe bats is the 30 days trial period they offer which you cannot get from many other manufacturers.
Conclusions
Acquiring any piece of equipment in any sport no matter how big or how small it can sometimes be a headache. Buying new equipment can be a real piece of work and a stressful experience. Sports equipment is regarded as being pretty expensive and Fastpitch softball bats are no exception. Reading through this piece, you have therefore been fully equipped with the necessary knowledge of selecting what fastpitch softball bat would be good for you. This list includes the best fastpitch softball bats, in addition to the best available brands, buying guides and how best to choose a bat is sums up all you need to know when in order to make a perfect choice. Use this review piece and get yourself the best available fastpitch softball bat which would stand out not only with its design but also with its performance.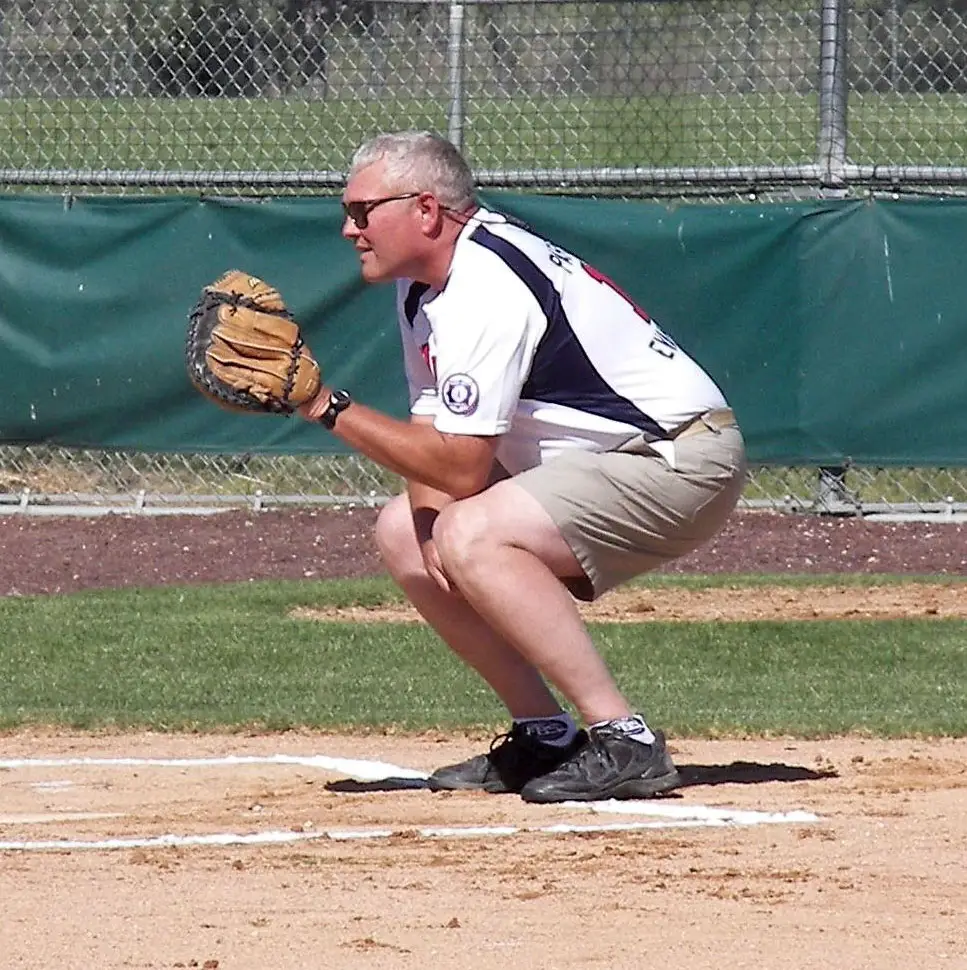 My name is David Farnum and I've been a Little League Coach in my community for the past 7 years. With 2 boys playing baseball and 1 girl playing softball, most weekends I can be found near a baseball diamond.