A baseball tee is one of the basic pieces of equipment that is used to train young players who are being introduced to the game for the first time.
Most people start out as kids playing teeball where the ball is placed on a tee to make it easier to hit. Batting tees can be used for hitting practice and helping players new to the game refine their swing mechanics.
| IMAGE | PRODUCT | Length Adjustable | Perfect for | |
| --- | --- | --- | --- | --- |
| Editors Pick | Tanner Heavy | Yes | All Ages | Check Price |
| Best Seller | Mcgregor Batting Tee | Yes | All Ages | Check Price |
| | ATEC T3 Professional Batting Tee | Yes | Hitters | Check Price |
| | JUGS Tee | Yes | Middle School and Older | Check Price |
| | PowerNet Baseball Softball Portable Travel Batting Tee | Yes | All Ages | Check Price |
| | The G Tee | Yes | High School and older | Check Price |
Batting Tee Drills:
Batting tees are used by players of all ages – not just those starting baseball. Baseball tees are used by major league players and seasoned players to improve skills such as power and accuracy of each hit.
The best use of batting tees is to help practice your hitting skills prior to a big game.
Image credit: Amazon.com
Types of Batting Tees:
Concept tees:
A concept tee is specifically designed to improve swings by attempting to improve the swing mechanics. If you have poor swing mechanics, you may experience extreme swings, inability to sight the ball, pulling the ball to the left when you hit the ball and more.
Because they're specifically designed to improve swing mechanics, most Concept tees are costlier when compared to the regular ones.
Regular Batting Tees:
A regular batting tee is a piece of simple equipment that you can place the ball on and hit. These kinds of tees are used and preferred by players of different ages. Regular tees can enhance the game of the players regardless of age.
Image Credit: Amazon.com
Hybrid tees:
A product of evolving technology, hybrid tees combine the mechanism of a pitching machine to teach the swing mechanism.
[hybrid batting tee picture]
When choosing a batting tee there are some important qualities that you need to consider.
Durability/Easy maintenance
Should not damage your bats
Should not affect your swing or visibility of the baseball
Top 5 Baseball Batting Tees.
Finding a baseball tee for training can be time-consuming. We have compiled a list of best baseball tees that will help you choose the right one easily.
Tanners are considered to be the pros of tees' in the world of baseball. Their simply designed tees are used in training drills of players young and old alike. Unlike other tees made by Tanner, this particular tee comes with an unconventional design.
One of the best features of this batting tee is that it comes with an adjustable telescoping stem. This allows you to easily set it up for that players of different heights.
The Tanner Heavy can be used on any surface, thanks to its newly designed base. The unique design also helps you avoid tee walking.
Note: When you use a batting tee for a while and continually hit it, you'll notice that the tee "walks" away from the baseball bat. This is called tee walking and while not that big of a deal, it is kind of annoying. The best batting tees structure the base to avoid this phenomenon.
This batting tee is designed in a way that it can take on the highest power hits and stay firm on the ground.
When it comes to durability, the G tee has no other substitute.  No matter how many hits you perform, the rubber on the Tee looks as good as new.  The G Tee is the most durable and practically made tees that is available in the market.
Its height can be disassembled by the slide of a pin, which can make it easy for carrying. The G tee also comes with a notch that allows you to keep a barbell on it. This can prevent the tee from moving.
The telescopic body of the tee can help you adjust the height of the tee to hit low or high balls.
The ATEC is widely popular in the baseball and softball communities as it provides similar tees. The tees made by ATEC are durable and offer great value for money. The ATEC T3 professional Tee takes things a step ahead.
The ATEC T3 is precisely engineered to increase the positive contact zone feedback for hitters.

It has a metal body that can be disassembled to make it easier to travel.
With a length-adjustable feature, the ATEC T3 can also cater to the players of different heights. To offer better resistance, the cone is designed uniquely wrapped like a helix.
Jugs is a well-known baseball tee provider known for creating tees that can be a great support in practice. Unlike its competitors, the Jugs tee not entirely made from rubber. However, it can offer durability, stability, and compactness like the others.
It comes with an interlocking design that prevents slippage of the upper stem.
The best thing about the Jugs tee is that it can be used without adding any extra weight to it.
Jugs tees helix-like hand-rolled top allows the ball to be hit more consistently every time.
Due to the complex build and height, it is recommended for slightly older players with better techniques.
Getting great quality equipment at an affordable price may seem like a dream come true. The Mcgregor Batting Tee fits the above description perfectly. Mcgregor's batting tee comes with an adjustable height which makes it suitable for kids and adults both.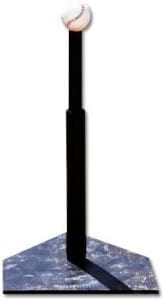 Since the tee is made out of rubber, it can be a little heavy at the base. To make it durable, it is reinforced with a metal cylinder.  It has a well-designed tee that can support the ball of any size. The heavy base makes it harder for kids to knock it over.
From design to functionality this product stands out from every other product mentioned in the list. The PowerNet Baseball Batting Tee shares a similar design on the top that mostly supports all types of balls.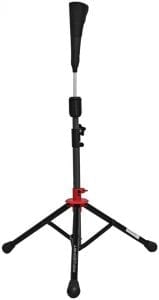 It comes with a tripod instead of a plate or a grip for ground support. The tripod has adjustable legs that can help you set the tee on any surface. It can be assembled and disassembled very quickly. When disassembled it can easily fit in a bag and carried to places.
The product is great for young tee ball players as the tripod keeps it stable and prevents it from falling.
Choosing a batting Tee:
Since the majority of your hitting practice at a young age depends on choosing a good batting tee, it is important that you choose one very carefully. To buy a batting tee that ensures that your money you need to keep some important things in mind.
Durability:
A baseball tee made of low-quality material might not survive a day of rigorous practice. A poor quality tee will start showing signs of breakage, rubber split and tipping. To ensure that you are buying a durable tee you should look towards the material and design of the tee.
Image Credit: Amazon.com
Batting tees entirely made out of rubber can crack after a few hits. Moreover, there are chances the rubber could melt under extreme sunlight.
The structural components of the best tees should be made of materials like aluminum, stainless steel and galvanized metal.
Many baseball coaches experience a breakage of the stem at the point where the batting tee attaches to the base of the cone. This happens when the fixation point of the batting teee is not made of durable material or reinforced properly to withstand the number of hits.
Height:
It's very important to have a batting tee that has a height adjustment feature. This feature can help you prepare for the different kinds of pitches that made during the game. With every hit, you need to adjust the height of the tee to make sure you master the strike zone.
Image credit: Amazon.com
As adjustment mechanisms tend to get worn out overtime, you need to make sure that the adjustment mechanism is simple and does not involve any kind of complex process for setup.
Batting tees with a simple height adjustment setup can be fixed easily but the complex ones can take a lot of time.
Price:
Typically, the pure rubber batting tees will be the cheapest. However, as we've seen above, they are more susceptible to cracks and often don't last long.
If you upgrade to a batting tee, expect to pay a little more but with that – you'll get a longer life. If you're buying a batting tee to be used for your entire teeball team, you should choose a slightly more expensive batting tee.
If you choose the cheapest, you may have to buy multiple and end up spending more on lower quality batting tees.
Extra features:
The baseball industry is open to innovation and every baseball brand is now trying to differentiate themselves from the competition.
Some of the most popular features you'll see are the:
Tripod – this helps prevent the batting tee from walking away from the hitter after repeated hits. Tees that use a tripod instead of a basic weighted plate tend to be more expensive but they are really stable.
Ball Motion – These advanced batting tees help simulate ball motion using swing arms.
Image Credit: Amazon.com
Rope: There are even batting tees, such as the one below, where instead of holding the ball up using a stand, they suspend the baseball using a rope. These type of batting tees are perfect for kids just starting teeball. The rope helps them make contact with the bat while the rope prevents the ball from going far.
Conclusion:
Purchasing a batting tee can be confusing and tricky. You can find one if you look at the important factors and match them with your requirements. I hope that the above information helps you in finding the best batting tee for you or your kid.
While simple, finding the best batting tee for your situation can be a little difficult. Above all, know your price range and how you're going to use your batting tee. For a personal batting tee, choose something cheap and affordable – it will only be used by one person so durability shouldn't be an issue.
If you're a baseball coach looking for the one of the best batting tees for your entire teeball team, you should look to spend a little more on a better tee – one that will last an entire baseball season.
Don't agree? Need a recommendation for a batting tee for your specific situation or child? Let me know in the comments and I'll answer as quickly as I can!
If you have any suggestions or queries you can write them in the comments below.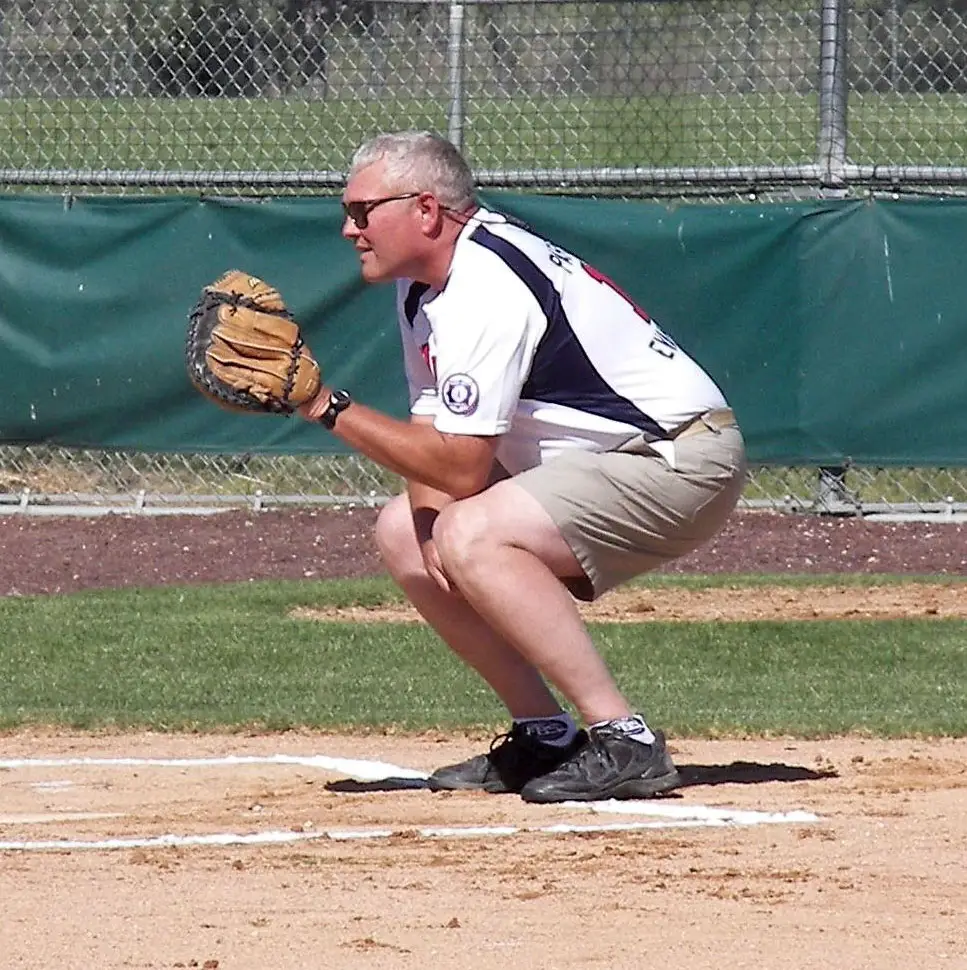 My name is David Farnum and I've been a Little League Coach in my community for the past 7 years. With 2 boys playing baseball and 1 girl playing softball, most weekends I can be found near a baseball diamond.