Best Baseballs for Practice
At first glance, every baseball may seem the same. And for the most part, they are! But there are some minor differences that make some baseballs better for practicing than playing full games or tournaments. We'll go through each aspect below but if you're constantly going to hitting practice, you definitely don't want to spend a ton of money on the most expensive baseball balls you can buy! Here we'll go through the best baseballs for practice and tell you exactly why we chose each one
.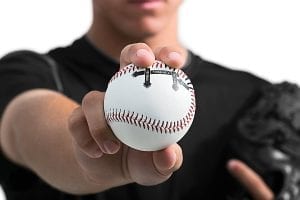 Different types of baseballs are made out of different types of materials. Depending on the usage, a regular baseball may be too hard and dangerous for young kids to practice with.
| IMAGE | PRODUCT | Summary | | |
| --- | --- | --- | --- | --- |
| Best Overall | Precision Impact Baseball Practice Balls | Best Baseballs for Hitting Practice | | Check Price |
| | Bownet 9″ Snap Back Poly-Flex Training Balls | | | Check Price |
| | SKLZ Impact Balls | | | Check Price |
| | Diamond DBPY Batting Practice Baseballs | | | Check Price |
| Pitching Machines | Diamond DMPB | Best Baseballs for Pitching Machines | | Check Price |
| | Rawlings Pitching Machine Baseballs | | | Check Price |
| | Heater Pitching Machine Baseballs | | | Check Price |
| Pitching Practice | SKLZ Baseball Four-Pitch Trainer Ball | Best Baseballs for Pitching Practice | | Check Price |
| | Keenstone Weighted Baseballs | | | Check Price |
| | Spark Catch LED training Baseball | | | Check Price |
Do you need different baseball balls for practice?
There are different types of baseballs used in basebal, and practice balls are one of them. Practice baseballs are softer than regular balls and come in different sizes.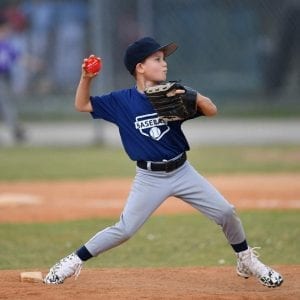 The soft construction of the ball prevents injury and can be used for a longer period than regular balls.
They are usually made from synthetic fibers and leather coverings. Practice balls are also used with pitching machines during indoor or net practices.
What are practice baseballs made of?
The construction of a baseball practice ball is very similar to a regular one. There are some peculiarities that set them apart though. According to the regulation the ball needs to be 9 and 9 ¼ inches in circumferences and weigh between 5 and 5 ¼ ounces.
To watch how a Wiffle ball for baseball is made, you can watch this video.
High-end practice balls have a cork core of a standard size covered in rubber. The cork core is then covered with thick layers of wool yarn and then covered with a cover. Premium quality practice balls often come with the leather cover whereas a low-priced variant comes with a synthetic cover and offers better protection from dirt and mud.
Batting Practice Ball Types
Batting practice balls come in different types that are tailored to meet the specific requirements of the players and even help them improve their skills for the game. Here are some of them.
Mini balls:
These balls are about the size of a golf-ball and they are used to improve hand-eye coordination. Once you are able to hit a mini ball, you can hit a regular-sized ball with much more confidence and with precision. Mini balls come in two types and they are used under different conditions.
Image Credits: Amazon.com
Soft mini-balls:
These types of balls are used in small areas such as backyard and indoor pitches as they travel shorter distances. Soft mini-balls fly at the speed of 40 miles per hour and considering that they are generally used in pitching machines that are close to you, it can be a little fast.
Fast mini-balls:
These are made of hard plastic and are typically used outdoors. They typically top out at 60 mph making them perfect for advanced hitters trying to improve their hand-eye coordination.
Lite Balls:
Apart from these two types of batting practice balls, there are 'Lite Balls.' These balls are at the size of a normal ball and come in three types.
Soft lite balls:
These balls are softer than normal balls and travel at a similar speed of hard lite balls. Its low speed can be an ideal attribute for younger players. This gives younger players a chance to see and hit the ball with confidence.
Hard lite balls:
Hard Lite Balls are harder and have a dimpled design. These balls travel faster and more accurately than any other ball on the list. They can be a great addition to batting practice due to their durability.
Best batting practice baseballs:
If you want to swing like a pro, you have to practice a lot. This means you need batting practice balls that are not only strong but also durable. Precision Impact baseball practice balls are just the ball you need.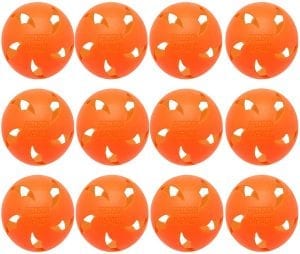 Precision Impact baseball training balls are made to last as it is built with premium quality plastic. It can withstand the impact of any type of hitter and jump back to their original shape.
The ball can be used to play indoors or any surroundings as the plastic used to make it is flexible and has a very less chance of damaging the indoor objects. It comes in bright colors of white and orange which makes them easier to find even in the grass.
Apart from durability, the Precision Impact baseball comes in a pack of 12 balls that you can use over time. Each batting practice ball has a 2-year warranty against damage.
The Bownet Snap Back Poly-Flex is an optimal choice for hitters who are known for destroying the balls with their powerful swings. Each ball is durable and won't break, crack, or dent even after taking innumerable powerful hits.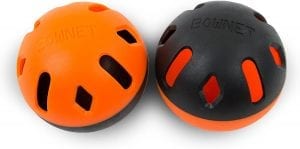 The ball is engineered with the companies SnapBack technology that prevents the ball from staying dented. It also enables the ball to collapse and snap back to create more impact feedback and a longer transfer from bat to ball.
Its heavy-duty distributed weight makes it easy to throw it accurately. Moreover, the ball has a limited flight which reduces the time used for retrieving the ball and gives more time to play. The Bownet9inch ball can enhance player performance by improving the accuracy and focus of the players.
The best part about this product is it comes in a pack of twelve and at a considerable price.
SKLZ has been known to create some of the most impressive baseball equipment for practice and games. The company designs the majority of its product keeping the overall demands of its users in mind.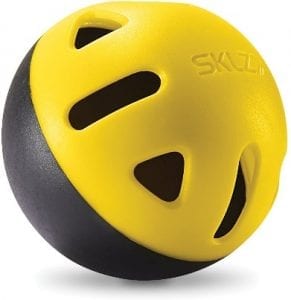 Similarly, the SKLZ impact balls have been designed to help players practice baseball in the most convenient way while providing additional benefits to the players. The ball gives you instant feedback the second your baseball bat connects with it. This enables the coaches to analyze their player's performance and improve their skills.
SKLZ has made the ball using their signature pop back material which keeps the ball from cracking or shattering. This material is capable of enduring thousands of hits and can last for many seasons.
The SKLZ Impact balls are heavier than standard balls and made to provide the feeling of playing with an actual ball. This enables the ball to cover the distance like a regular ball when hitting or pitching, while the limited flight design helps you save on ball retrieval time.
It is a perfect training tool and can be used as a pre warmup before the matches. Practicing with this ball can be a great way to your confidence before the game, especially when you don't have access to batting cages or screens for protection.
Apart from the wiffle balls that are popularly used for batting practices, here is a practice ball that can serve as a better option for players and coaches who are looking for something closer to a real baseball.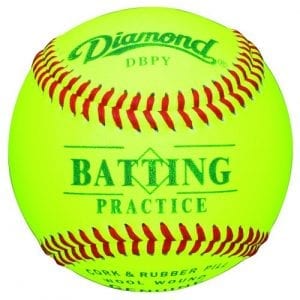 The Diamond DBPY ball is designed to look like an actual baseball. It has a leather cover that is sewn with a fabric Diamond seam and a cork and rubber core. It is smaller than a regular baseball which can help you practice accuracy before you move on to regular baseballs.
Diamond DBPY is made using the DriCore technology that prevents the ball from absorbing water. if the ball gets wet due to weather conditions, the technology accelerates the drying time and makes it suitable for use.
The ball comes in Optic Yellow color which makes it easier to spot in extreme weather conditions and the field grass. Diamond DBPY offers unmatched durability and the training ball can last for many seasons even after enduring numerous shots.
Diamond DMPB (Best Baseball for Pitching Machines):
Pitching machines are great equipment that can help you perfect your batting skills. However, to practice with a pitching machine, you need baseballs that can be used with it. A Diamond DMPB batting practice ball can be an optimal pick.
Designed for continuous and repetitive usage this ball can exceed all your expectations when it comes to practice. The ball comes with a full-grain leather cover and a core made of cork and rubber. The seams are Kevlar reinforced and they can withstand innumerable hits.
The seams have dual colors which make it easy to identify the ball. It can be used by players of any age and the realistic appeal of the ball can be a great way to boost the confidence of the player while enhancing their skills.
Just like other practice balls on this list, the Diamond DMPB comes in a pack of 12.
Rawlings is widely known for making premium quality baseball equipment that offers exceptional performance and durability. The company's product line up consists of a wide range of products that are used for baseball games and training. One such product is designed specifically to be used with pitching machines.
Rawlings Pitching Machine baseballs are made just like regular baseballs. They are white in color, with a cork and rubber core and they are made according to official baseball regulations. They feature a leather cover with Kevlar seams that can withstand innumerable hits and extreme weather conditions.
The Kevlar seams on the bat are flat as the balls are specifically designed for pitching machines. It works seemingly well with all kinds of pitching machines and are designed to avoid getting stuck or jammed inside the machine.
The balls come in a pack of 12 and can be a great addition to your practice kits.
The last thing you want when practicing hitting is to damage your brand new bat or get a massive dent in your metal bat. One solution is to use a softer version of the baseball. The Heater Pitching Machine balls is the best example we can find of that. These baseballs are used in batting cages around the world because of their high quality and durability.
The Heater pitching machine baseball is an optimal choice for metal bat users. Its dimpled construction reduces the amount of impact the bat suffers on contact with the ball. Moreover, the ball is made using high-quality polyurethanes to give you the feel of an actual ball.
It comes in Optic Yellow color which makes it easier to track the ball in both indoor and outdoor courts.  The color of the ball also lets you spot the ball right from the machine to the plate which can be a great way to improve your hand-eye coordination.
The balls are specifically designed for pitching machines and come in a pack of 12.
SKLZ Baseball Four-Pitch Trainer Ball: (Best Baseball for Pitching Practice)
Pitching is a very important part of the game and to become a good pitcher you need to get the basics of pitching right. To help you or your kid with learning how to pitch the ball correctly, the SKLZ Four-Pitch Trainer Ball is a perfect choice.
It is made just like a real baseball used in the matches but is softer and cushioned which can help avoid injuries. It has a leather covering that is sewn using raised seams. The raised seams help in building muscle memory for finger placement. Getting a good sense of the seams can also help you in throwing some great pitches such as a 4-seam fastball pitch.
The best thing about this ball is that it comes with pitching instructions printed on it. The ball has different arrows that depict the direction of throwing the ball for a particular swing. It also comes with a training manual that can give more clarity on how to throw the ball.
If you manage to learn the swing of the ball correctly, you also avoid a lot of elbow and arm injuries that pitchers go through due to wrong pitches.
Successful pitchers throw pitches that have great speed and power that can put the hitter in a fix. While when you first start pitching you should exclusively focus on technique, after you have the technique down you should start focusing on power.
For pitchers looking to add power to their pitches, weighted baseballs can be a great way to do that. While we wrote an entire article on weighted baseballs and their benefits, a great choice for pitchers is the Keenstone Weighted Baseballs.
The balls are built ultra-durable and can withstand hits and bounce-offs without cracking or breaking. The ball is filled with sand which adds weight to the ball. This added weight can help you increase strength and speed in the pitches.
Keenestone Weighted Baseballs can be used by players of all ages and levels. These baseballs can become your next warm-up tools and help get ready for the game and gain confidence. They come in a pack of 6 to 9 and are pretty affordable.
Spark Catch LED training Baseball:
If you are among the few dedicated pitchers who love practicing day and night. The Spark Catch LED Training Baseball is something you need to see. It is the world's first baseball to have fully functional LED lights inside it.
The ball has all the necessary features of a regular training baseball. It has a leather cover that is sewn together with a regular seam. To avoid the LED from turning off accidentally, the company has not included a switch, instead, the players have to remove the battery.
It is specifically designed for pitching and practicing catches. The LED lights obviously can be an incredible attribute to help you play in the dark or night. It is built to resist the most powerful throws and even height drops.
The ball is available in 4 unique neon colors that have the brightest light equivalent up to 4 projectors. It has been tested to the lights on even at a high speed of 86mph.
What is the difference between batting, pitching machine, and pitching practice balls?
While most baseballs are the same, using different baseballs for batting practice, pitching machines, and pitching practice can help increase efficiency in each division.
Most important is to use a baseball specifically designed for pitching machines. You are begging for trouble using regular baseballs in a pitching machine. Because of the raised stitches on regular baseballs, they are the most common reason for breaking a pitching machine or getting it jammed.
Baseballs for Batting Practice:
The best baseballs for batting practice can be soft or hard. The type of ball to be used for practice depends on the preference and age of the players. Most coaches choose hard plastic balls (Wiffle ball) for practices as they are safer and can help the players improve their skills.
For a little older player, rubber or leather balls can be an ideal choice, as they need to get ready for playing tournament matches. These types of baseballs are hard, and their design is similar to that of a regular baseball. They can withstand several shots and bear weather conditions.
The advantage of using batting practice balls over regular baseballs is that often they are cheaper and more durable than regular baseballs.
Baseballs for Pitching Practice:
Every type of baseball can be used for pitching practice but the same cannot be said for pitching baseballs. The baseballs that are specifically designed for pitching have certain attributes that make them different from other baseballs.
Most pitching specific baseballs have weights, or they are made from certain material that can damage your equipment like synthetic fiber, PVC, or rubber.
Baseballs used for pitching practice are mainly focused on enhancing the power and swing of any player. They may also help with include swing correction, building muscle memory, and improving accuracy.
Some baseballs for pitchers have instructions on them that tell you where to place your fingers and how to throw different pitches. Others have enhanced features allowing you to grip the ball easier and refine your technique.
Baseballs for Pitching Machines:
Pitching Machine Baseballs have to be chosen carefully as putting the wrong ball in the machine can cause massive damage to it.
You can use leather-covered or polyurethane baseballs in the pitching machines to ensure to make the best out of your training sessions.
Some pitching machines baseballs are heavier than the normal ones, as they are used to increase the players striking power and resistance in a real game situation.
Pitching machine baseballs are often lightweight, have a softer body, and have dimples. These qualities not only enhance the player's ability but also keep them safe and protect their equipment from getting damaged.
Conclusion:
To ensure you find the best baseballs for practice, you need to understand their usage and consider your requirements. Getting a bag or 2 of the best baseballs for hitting may seem extravagant but you'll save a lot of money over the course of a season. And if you decide to invest in a pitching machine, getting the right baseballs for that is essential to good operation and preventing stuck balls.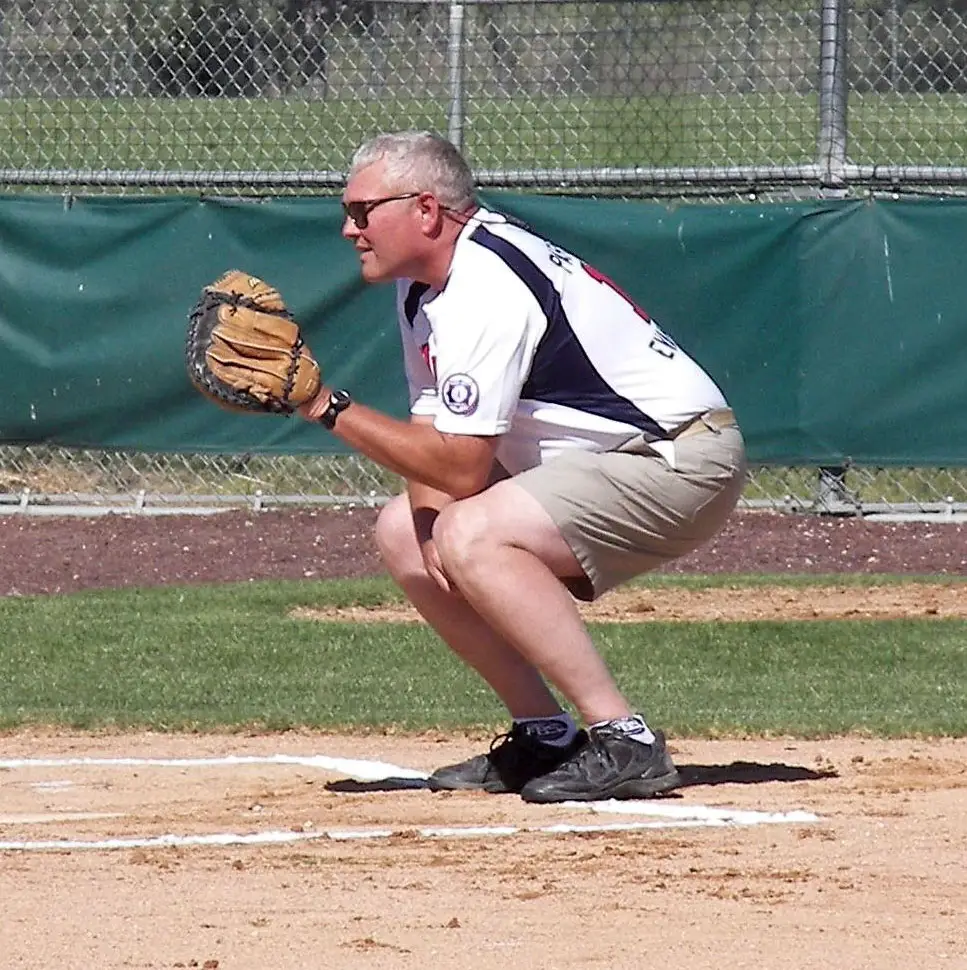 My name is David Farnum and I've been a Little League Coach in my community for the past 7 years. With 2 boys playing baseball and 1 girl playing softball, most weekends I can be found near a baseball diamond.