Best Baseball Cross Necklaces
Everytime you look closely at a MLB game, you'll probably see at least 1 if not 5-10 necklaces worn by the players. The traditional baseball cross necklaces have always been popular in baseball. While in most sports, jewelry isn't allowed, the baseball cross necklace goes overlooked. There are no rules against it in baseball. So why do baseball players wear cross necklaces? And what are the best baseball cross necklaces for you? Let's explore each of the options in this article today.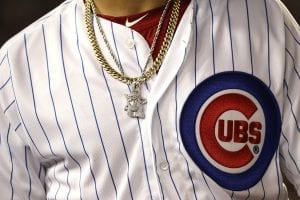 | IMAGE | PRODUCT | Description | Price Range | |
| --- | --- | --- | --- | --- |
| Editors Pick | Men's S925 | Combining baseball & faith perfectly, this is the perfect baseball necklace | < $20 | Check Price |
| Best Seller | HZMAN Baseball Cross Necklace | Small yet durable, stride onto the field with this on | < $20 | Check Price |
| | Athlete's Cross Necklace | Elegant necklace to display your faither | < $20 | Check Price |
| | RMOYI Cross Necklace Baseball Bats | Great and durable necklace perfect for baseball games or casual attire | < $25 | Check Price |
| | Baseball Bat Cross Necklace Pendant with Number | Make your pendant a bit more personalized and stylish with a pendant that has your number and golden bling with the Baseball Bat Cross Necklace Pendant with Number. | $50 – $60 | Check Price |
Why do baseball players wear necklaces?
Most of the pro baseball players can be seen wearing necklaces sometimes on the field and in the dugout. While there isn't one main reason why baseball players wear necklaces we'll go through some of the most common ones
Style
The gold chains with huge diamond-studded pendants are one of the best ways for baseball players to flaunt their wealth and keep their style while also playing the game.
Compared to other sports, baseball necklaces don't get in the way during play – mostly because players can just tuck them under their shirt.
 For many players, baseball necklaces are a status symbol that signify power and a large salary.
Gift
There are players who don't prefer spending on jewelry and necklaces but still are seen wearing necklaces or chains.
These are the type of players who wear chains that are gifted to them by their loved ones or team members. The chains they wear are very simple and normally don't cost that much.
Faith
Baseball players who make it to the pro games often thank God for their success. A baseball cross necklace is a great way to stay connected to Him during the game.
Most of the players spend a lot of money on creating customized pendants and chains to make them look unique.
Best Baseball Cross Necklace options
Not sure what baseball cross necklace is right for you? We'll go through a number of options so you'll be sure to find one you like.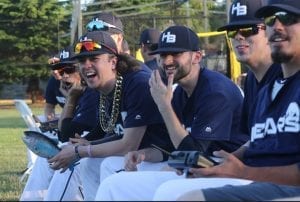 The symbol of the father, the son, and the holy ghost is better than any brand or number that you can wear around your neck. Moreover, you can find some cool baseball cross options that will let you express your love for the game and faith in the almighty.
Here are some amazing Baseball Cross options that you can choose from.
The slick metallic look along with baseball bats and balls arranged in the shape of the crucifix is the perfect baseball cross necklace for any baseball fan.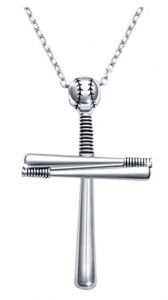 The cross is made from high-quality sterling silver and remains strong through exposure to the elements. For people with nickel allergies, it is made nickel-free and is 1.8 inches (4.5cm) in length and 1-inch (2.5cm) in width.
It comes with a chain that has considerably high tensile strength and made of the same material as the cross. The chain has a length of 24 inches (64 cm).
HZMAN is known for making stylish accessories that are a little on the higher end of price but offer exceptional durability. From its incredible lineup of products that are sure attention grabbers, we have picked a pendant that will make you look stylish and sophisticated.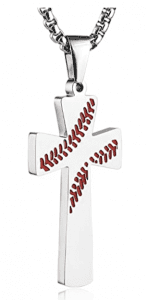 The HZMAN baseball cross necklace is a unique necklace that has an amazing print of the seam on it and is made from stainless steel and has the bible inscription from the Philippians 4:13 on the back that says. "I CAN DO ALL THINGS."
Since it is made from stainless steel it has amazing qualities like durability, rust-free, tarnish-free, and can resist the pressure of great amounts. If you are looking to buy long-lasting pieces of jewelry, HZMAN can be a great choice.
The size of the pendant is 4.5x 2.2 cm in height and 1.77 x 0.87cm in width. It comes with a chain that is 22inches long and has a 2inches extender. The chain is a 3mm wide link chain.
If you are a pitcher, you are going to love this necklace. The Athlete's Cross Necklace comes with a smooth rounded link chain and a lobster claw clasp which makes it great for any baseball players.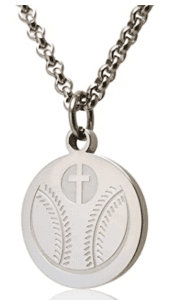 The pendant comes with a bible quote from Luke 1:37 engraved on the grave saying, "For, With God, Nothing Shall Be Impossible." During the game, it's the perfect way to remember your faith and play your best.
It created from high-quality stainless steel which ensures few chances of sweat, tarnishes, fade, or scratches. The pendant is also nickel-free and is crafted for comfortable and convenient use.
RMOYI is a really cool baseball necklace that can be worn by both children and adults. The black-colored cross with a wheat chain can be a great accessory for both sports and casual attire.
It has a very simple design concept comprising three baseball bats that are arranged to make a cross. Both cross and chain are made from stainless steel which makes them highly resistant to corrosion, rust, and tarnish.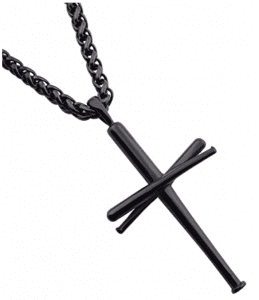 The size of the pendant is 1.9inches (5.0 cm) in length and 1.2 inches (3.0cms) in width which is suitable for most teenagers.
Make your pendant a bit more personalized and stylish with a pendant that has your number and golden bling with the Baseball Bat Cross Necklace Pendant with Number. The design of this necklace features three baseball bats placed in an order to form the cross.
The cross is made from stainless steel and then plated with gold for the extravagant look. It has a height of 1/4 inches and a width of 3/4 Inches. The pendant comes with a chain that has a length of 18inches.
Be Careful About Jewelry
You need to be careful when wearing a necklace during a game, as there are chances you might get hurt by them. See how an MLB player gets injured due to his own jewelry here.
Conclusion
Faith is an important aspect of our lives and there is nothing wrong in expressing it with some wonderful accessories. These lovely crosses can be a great addition to your wardrobe. I hope the above information will help you make an informed decision when buying a chain.
If you have any queries or suggestions, you can write them in the comments.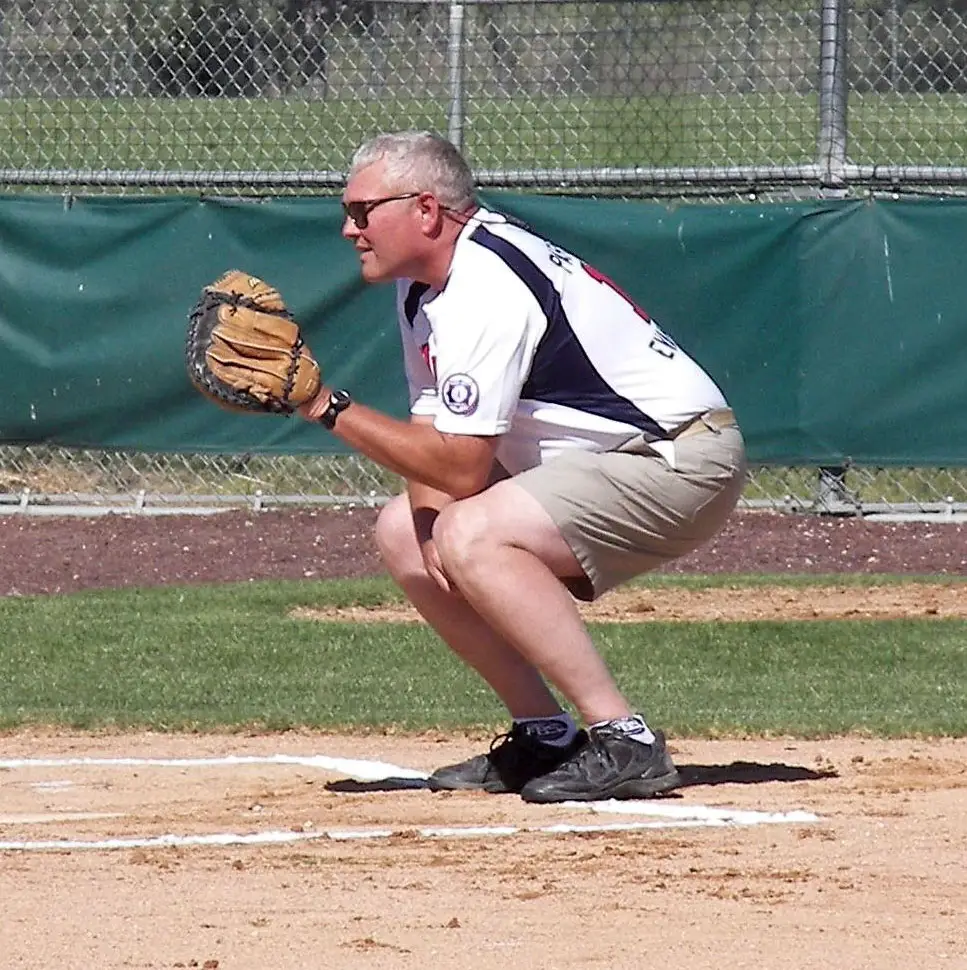 My name is David Farnum and I've been a Little League Coach in my community for the past 7 years. With 2 boys playing baseball and 1 girl playing softball, most weekends I can be found near a baseball diamond.