Standing behind the plate as a catcher is no joke, especially when it comes to catching high powered pitches and resisting the painful stings. And compared to other sports, there's not much technique that can help take the sting out of it. You just have to sit there and catch it.
Most catchers use catchers mitts to protect their hands. Compared to regular gloves, catcher mitts are better padded and comfier. Today, we'll go through the best catchers mitts for you and why we chose each one.
| IMAGE | PRODUCT | Summary | | |
| --- | --- | --- | --- | --- |
| Best Overall | ALLSTAR CM3000SBT 33.5″ CATCHER'S MITT | Soft and comfortable catcher's mitt | | Check Price |
| Best Seller | WILSON A2000 PRO STOCK PUDGE 32.5″ BASEBALL CATCHER'S MITT | most popular catchers mitt of all time | | Check Price |
| | MIZUNO SAMURAI PRO 34″ BASEBALL CATCHER'S MITT | perfect for all ages | | Check Price |
| | AKADEMA APP240 PROSOFT CATCHER'S MITT | Best for high school, collegiate and MLB catchers | | Check Price |
| | RAWLINGS RENEGADE SERIES CATCHER'S MITT, 32.5-INCH | Durable and affordable, this is the best value catchers mitt | | Check Price |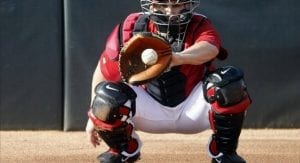 Top 5 Catcher's Mitts:
The All-Star CM3000SBT 33.5″ is the perfect combination of affordability and quality.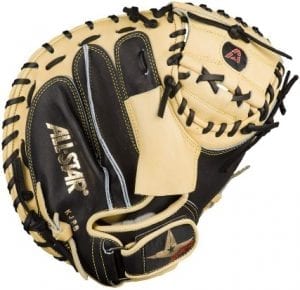 It is designed for long-term use and is so durable that you can use it for big games and also while practicing. This mitt comes with an amazingly symmetrical pocket which makes it ideal for picking up the ball from the dirt.
It features leather lacing all over it to ensure a comfortable fit while being adjustable too. For additional support, the glove has reinforced black leather that stiffens up a little and helps provide resistance to impacts.
Pros:
Softest catcher mitt
Japanese steer hide protects your hands
Comfortable even after long hours of playing
Cons:
Only comes in large
Large padding means it can be hard to close
A variant for catchers of one of the most popular gloves of all time, Wilson A2000, the A2000 Pro Stuck Pudge has a lot to love about this glove.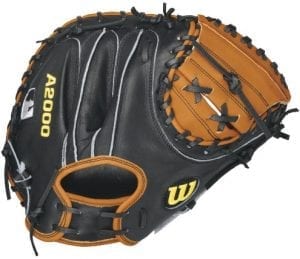 The A2000 Pro Stock Pudge has a deep half-moon pocket along with thinner padding that can help you scoop up the ball easily from the ground. Its extended palm area adds more flexibility to the mitt.
It is made from high-quality leather which gives it the dual benefit of softness and durability. To meet the players' demand and offer enhanced performance, the company constantly keeps updating the mitt's pro ball pattern.
For most catchers, the biggest question when it comes to a catcher glove is choosing one that will stay comfortable during long hours of play.
To tackle this problem, Wilson incorporated the DriLex® wrist lining. This helps air flow through the glove and keeps your hands dry while playing.
Pros:
Pro Level comfort and performance
Most popular catcher glove
Comfy lining keeps your hands dry
Cons:
Mizuno's baseball equipment is preferred by numerous baseball players for quite a long time. The company engineered approach towards making prefect products have made it among the well-known brands for the game. It is the same engineered approach that has helped the company create the SAMURAI PRO 34″.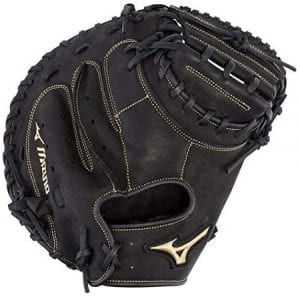 Samurai Pro 34" redefines baseball catcher's mitt with amazing qualities and attractive design. It comes with Parashock absorbers that can protect your wrists from the painful stings of the ball.
The mitt is padded in all the right places to ensure that your hands are safe while playing. You might find it hard to break in but with a little glove oil and a mallet, the mitt will be ready for usage.
The glove fits youth and adult players comfortably. The leather lacing around the gloves gives you the ease of adjusting the size.
Pros:
Parashock absorbers help cushion the impact
Fits kids and
Cons: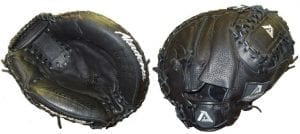 The mitt is designed to offer superior and has numerous innovative technologies integrated into it. For example, the mitt comes with Slim-Wedge technology between the index finger and thumb offers maximum shock absorption. Its Preying Mantis design makes sure that you don't drop the ball.
It also features double-sided slim padding that increases the pocket size of the ball for maximum retention. The mitt's Double Flexhinge enables the glove to close quickly after coming in contact with the ball.
Pros:
Wider design to help catchers
Easy to open/close repeatedly
Used by professionals
Cons:
Best use for tournaments – not regular use
Rawlings is known to manufacture excellent quality sports products at an affordable price. The same quality and perfection can be seen in the Rawlings Renegade Series Catcher's Mitt. It features the company's signature single body construction and has no corners cut or altered.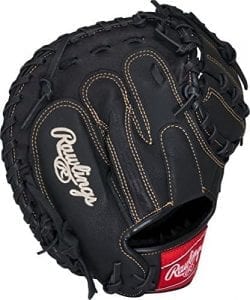 Renegade is the most durable product from the company, it is designed in a way that it will last longer than most of the mitts in the market at this price range. The mitt's superior and innovative lacing ensures easy adjustment for the hands of both youth and teen players.
The mitt is made from soft leather which does not require much time to break in and can be used in a day of purchase in the game.
Pros:
Cons:
To watch how to choose the best catcher's mitt, you can watch this video:
What Catcher'sMitts do the pros use?
J.T.Realmuto:
J.T. Realmuto is rated as one of the best and top catchers in modern-day baseball. The 29-year old player uses Rawlings Pro Preferred PROSCM33KB 33" for professional games. The glove is a custom made from Rawlings and you can buy it too from the company's website.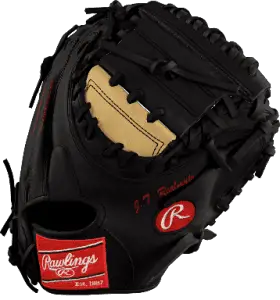 Buster Posey:
Buster Posey is a well-known known and seasoned player and is proficient in both batting and catching. His fabulous performance can be attributed to the amazing kits that he uses while playing.
When playing as a catcher Buster Posey prefers Rawlings Heart of the Hide Game Day Series, which is considered one of the best by the company and has been made from the finest leather.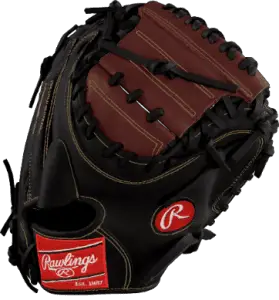 Wilson Ramos:
Wilson Ramos has been playing for more than 16 years now and has many records to his name. He has been regarded as one of the top catchers in the game and is known for using customized kits that enhance his performance.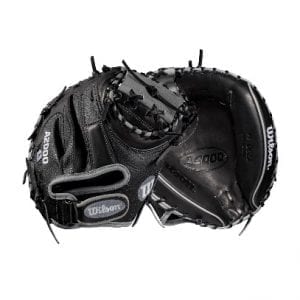 Image Credit: Wilson.com
Wilson Ramos uses the Wilson A2000 1790 custom-made mitts for pro games, and it comes packed with a lot of amazing features.
Catcher's Mitts Sizes:
Size matters the most when it comes to choosing the right glove. The mitt has to fit well so that it can provide maximum control.
You need to understand that catcher's mitt size is very different from the player glove size due to the sizing method that is based on circumference.
Here is a typical size chart based on the age of the player that can help you choose the perfect catcher's mitt.
| | |
| --- | --- |
| 7 or Under | 29.5" – 30″ |
| 8 to 10 | 30" – 31″ |
| 11 to 13 | 30" – 32.5″ |
| 14 and Up | 32" – 34.5″ |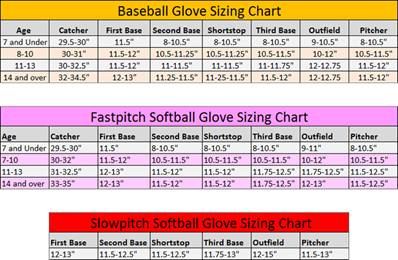 Conclusion:
A catcher's mitt is an integral part of the gear and has to be chosen very carefully. While you consider factors like price, color, and durability you also need to think about the usage of the mitt along with the frequency.
I hope the above-mentioned information helps you choose the best mitt for the upcoming game. If you have any queries or suggestions, you can write them in the comments.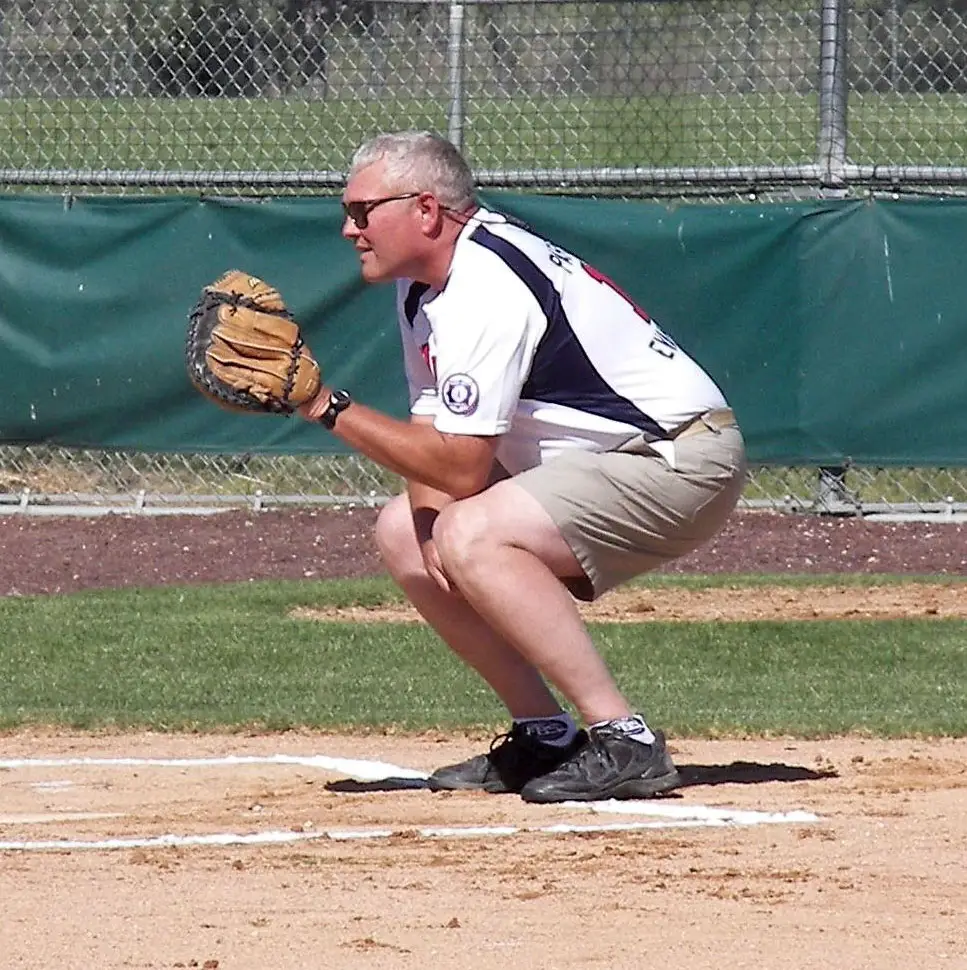 My name is David Farnum and I've been a Little League Coach in my community for the past 7 years. With 2 boys playing baseball and 1 girl playing softball, most weekends I can be found near a baseball diamond.