You may seen some early Black Friday deals already but most retailers save the best for this weekend. Because of that, the past few days I've been researching all of the upcoming deals and trying to sort them from best to worst. With everybody shopping online this holiday, you'll want to be quick to jump on these limited deals before they run out!
If you're looking for a specific piece of equipment, use the table of contents below. If you just want to see all of the deals – sorted from best to worst, click below
.
[su_button url="https://www.amazon.com/blackfriday/ref=as_li_ss_tl?gb_f_GB-SUPPLE=dealStates:AVAILABLE%252CWAITLIST%252CWAITLISTFULL,sortOrder:BY_SCORE,enforcedCategories:3375251&ie=UTF8&linkCode=ll2&tag=ibatreviewsge-20&linkId=cac032ef1266ec6a285a3f001d36cdcb&language=en_US" target="blank" style="soft" wide="yes" background="#FFCF00″ color="#000000″ size="14″ center="yes" radius="0″ rel="nofollow" title="Check Price on Amazon.com"]See All Black Friday/Cyber Monday Deals![/su_button]
My Personal Favorites
Perfect for coaches or parents who just want to see how fast their kid can pitch, the Bushnell Velocity Speed gun is the most affordable radar gun for baseball that you can find.
You always need more baseballs so why not stock up while they're cheap?Don't wait until spring time when they'll be full price!
For under $15, this is absolute cheapest teeball glove for kids. While affordable, this glove doesn't compromise on quality.
Baseball/Softball Bats
With a 2 piece design and a balanced swing weight, this bat is perfect for fast pitch softball. This deal is unlikely to come again.
Designed specifically for adults playing slowpitch softball, this is the time to grab the perfect slowpitch softball bat for cheap. Stroll onto the field next season and hit bangers with this bat.
With a 1 oz endload, 14 inch barrel, and extended sweet spot, the Supermax is designed for power hitters who like to swing big.
Pick up the Louisville Slugger 2019 Solo SPD USA Baseball bat for nearly $50 – an absolute steal for that price. One of the best USA baseball bats of the year, this bat is packed with power and perfect for batters. Across most Louisville Slugger bats, savings from 20 – 40% off.
Baseball/Softball Gloves
The top baseball glove for players worldwide, this deal knocks $15 off the price. This makes the perfect glove for a Christmas gift or for yourself to prepare for the season next year.
At nearly half price, this is a deal that almost can't be beat. The Wilson A900 line is known for their high quality leather and comfort on the field. This glove is perfect for middle school players and up.
This glove is probably the best you can find for under $50 in the world of slow pitch softball. With this deal, it drops drastically to below $25. Hurry though because this deal will not last long!
Made out of a mix of leather and comfortable mesh, this glove combines of best of both worlds for ultimate breathability and grip.
The Sure catch line of baseball gloves is one of the best selling gloves for kids. Surprise any child with this glove for Christmas and before you know it, you'll be playing baseball out in the snow.
A rare discount on a 2021 Baseball Glove, you'll want to get this one quickly. There's not many gloves left in stock and they will go quickly with this discount.
Accessories/Training Equipment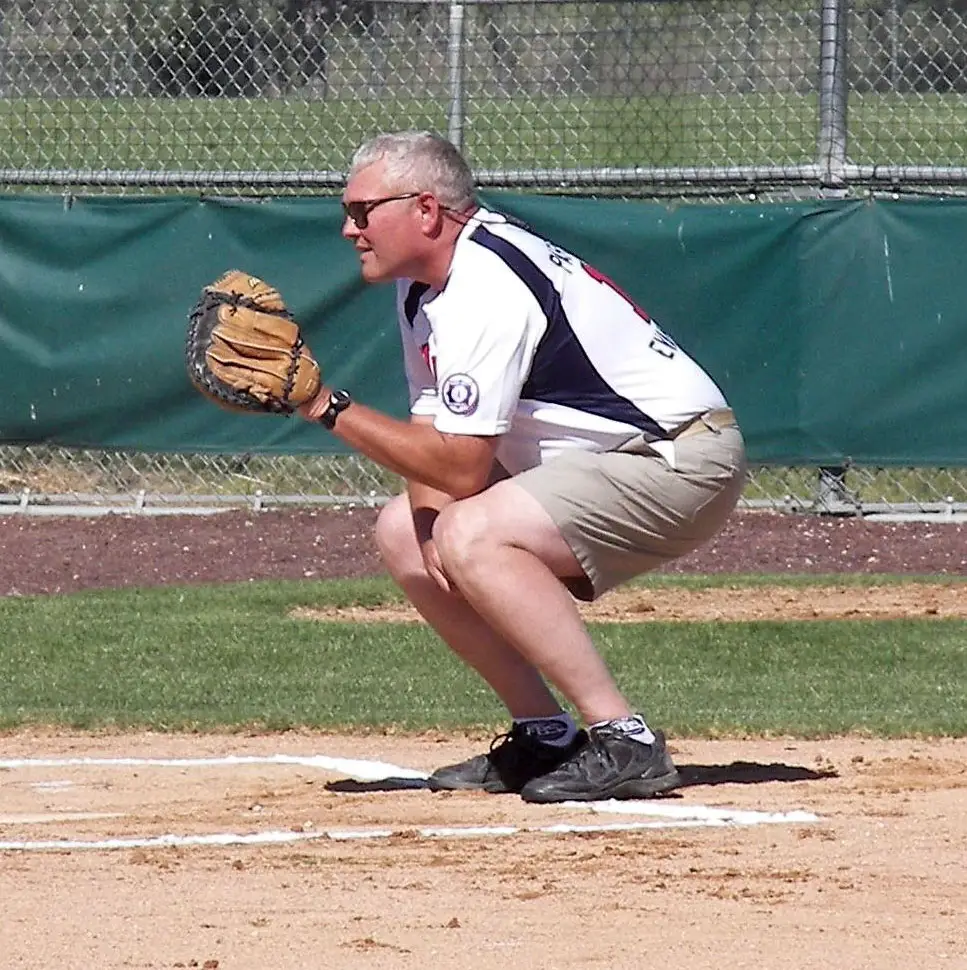 My name is David Farnum and I've been a Little League Coach in my community for the past 7 years. With 2 boys playing baseball and 1 girl playing softball, most weekends I can be found near a baseball diamond.